This Is Rock 'n' Roll Radio # 954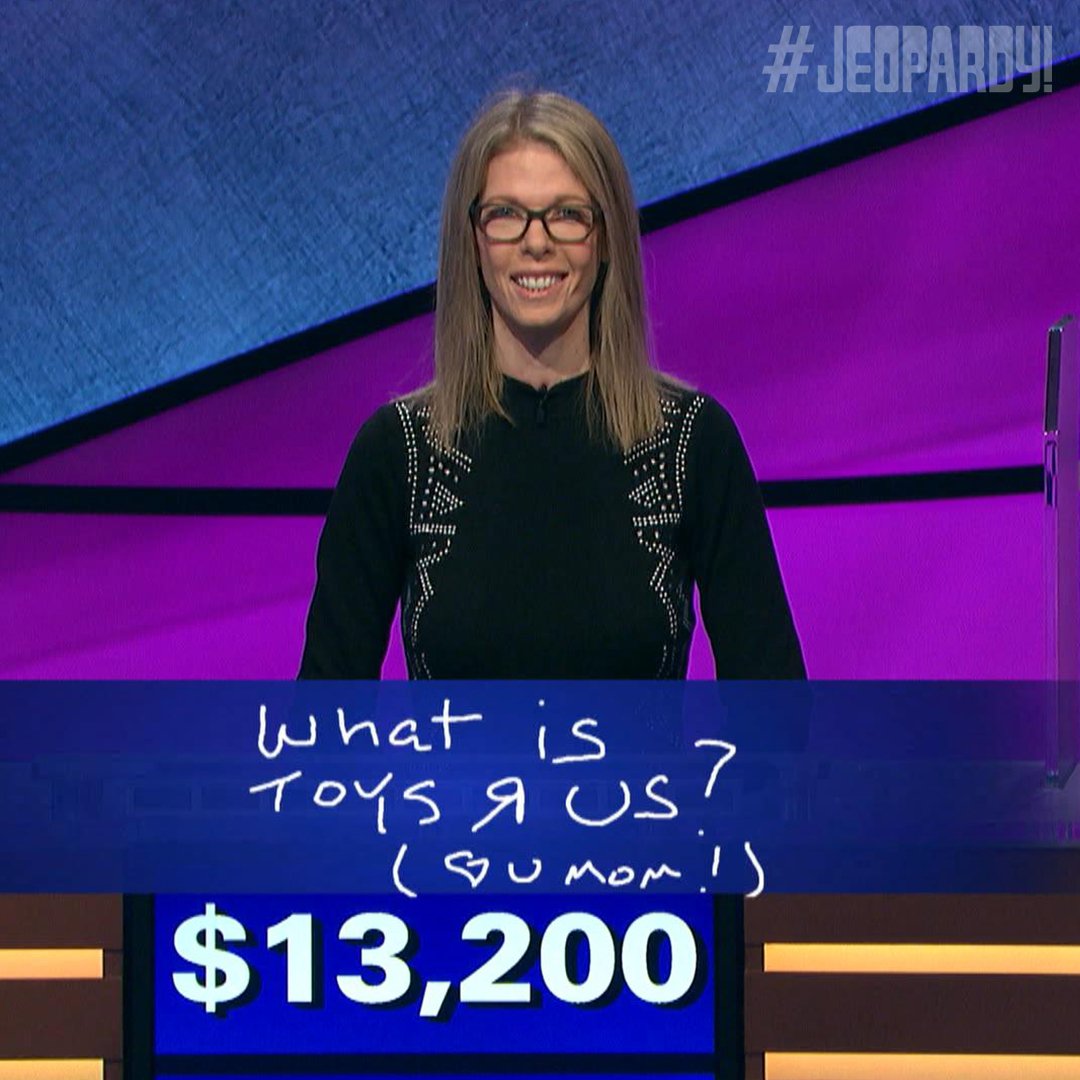 Special programming will occupy our schedule for the next three weeks, making this the last regular TIRnRR of 2018. We went out with a freaking bang. From a salute to current Jeopardy! champion Jackie Fuchs (formerly Jackie Fox, bassist for The Runaways) through a handful of recent holiday releases and our usual embrace of the fantastic old and the fantastic new: bang. It's what we do. And we intend to crash into 2019 with the same intent, and the same result: this is The Best Three Hours Of Radio On The Whole Friggin' Planet. And now, another decade falls before our march.
NEXT WEEK: On December 23rd, The 20th Annual This Is Rock 'n' Roll Radio Christmas Show! IN TWO WEEKS: On December 30th, This Is Rock 'n' Roll Radio's 20th Anniversary Show! IN THREE WEEKS: On January 6th, the show we work toward all year long: THE COUNTDOWN!! This is what rock 'n' roll radio sounded like on a Sunday night in Syracuse this week.
This Is Rock 'n' Roll Radio with Dana & Carl, Sunday nights from 9 to Midnight Eastern, on the air in Syracuse on The Spark WSPJ-LP 103.3 and 93.7 FM, and on the web at http://sparksyracuse.org/
Spark Syracuse is supported by listeners like you. Tax-deductible donations are welcome at http://sparksyracuse.org/support/
You can follow Carl's daily blog Boppin' (Like The Hip Folks Do) at
https://carlcafarelli.blogspot.com/
Our new compilation CD This Is Rock 'n' Roll Radio, Volume 4 is now available from Kool Kat Musik! 29 tracks of irresistible rockin' pop, starring Pop Co-Op, Ray Paul, Circe Link & Christian Nesmith, Vegas With Randolph Featuring Lannie Flowers, The Slapbacks, P. Hux, Irene Peña, Michael Oliver & the Sacred Band Featuring Dave Merritt, The Rubinoos, Stepford Knives, The Grip Weeds, Popdudes, Ronnie Dark, The Flashcubes, Chris von Sneidern, The Bottle Kids, 1.4.5., The Smithereens, Paul Collins' Beat, The Hit Squad, The Rulers, The Legal Matters, Maura & the Bright Lights, Lisa Mychols, and Mr. Encrypto & the Cyphers. You gotta have it, so order it at https://tinyurl.com/ycnly8oz Digital download version (minus The Smithereens' track) now available at https://tinyurl.com/ycauy9xt
TIRnRR # 954: 12/16/18
THE RAMONES: Do You Remember Rock 'n' Roll Radio? (Rhino, End Of The Century)
—
THE RUNAWAYS: American Nights [live] (Hip-O, The Mercury Albums Anthology)
FLEETWOOD MAC: Hi Ho Silver (Warner Brothers, Kiln House)
THE MONKEES: House Of Broken Gingerbread (Rhino, Christmas Party)
LEE DORSEY: Get Out Of My Life Woman (Arista, Definitive Collection)
DUNCAN FAURE: Where Is The Music (Get Go!, Pronounced Four-Uh)
RUFUS THOMAS: Itch And Scratch [Part 1] (Ace, The Funkiest Man–The Stax Funk Sessions 1967-1975)
—
DEAN LANDEW: Holiday Bash (deanlandew.bandcamp.com)
FLEETWOOD MAC: Buddy's Song (Warner Brothers, Kiln House)
THE REPUTATIONS: Forever On My Mind (thereputations.bandcamp.com, Begging For More)
SIMON & GARFUNKEL: Cecilia (Columbia, Old Friends)
THE DICTATORS: Sleepin' With The TV On (Wounded Bird, Manifest Destiny)
TOM PETTY & THE HEARTBREAKERS: Refugee (MCA, Greatest Hits)
—
THE GREENBERRY WOODS: That's What She Said (Sire, Rapple Dapple)
THE BEATLES: She Said She Said (Apple, Revolver)
THE MONKEES: What Would Santa Do (Rhino, Christmas Party)
THE PRETENDERS: 2000 Miles (Sire, Learning To Crawl)
NELSON BRAGG: Forever Days (Side B Music, Day Into Night)
THE SHAMBLES: Warm This Winter (JAM, VA: This Is Rock 'n' Roll Radio, Volume 1)
—
HERB EIMERMAN: Don't Ask For More (joealgeri.bandcamp.com)
THE WHO: Magic Bus (MCA, The Kids Are Alright)
DANA COUNTRYMAN: If I Had A Girl (Sterling Swan, Cabaret Of Love)
STARLIGHTS: Day Tripper (Subliminal Sounds, VA: Thai Beat A Go-Go)
THE SHIVVERS: Please Stand By (Hyped To Death, Lost Hits From Milwaukee's First Family Of Powerpop 1979-82)
THE BUZZCOCKS: Why She's A Girl From The Chainstore (Restless Retro, Many Parts)
—
GRETCHEN'S WHEEL: Plans (Futureman, Black Box Theory)
AL GREEN: Here I Am (Come And Take Me) (Demon, L-O-V-E: The Essential Al Green)
BUCK OWENS & HIS BUCKAROOS: Who's Gonna Mow Your Grass (Rhino, 21 # 1 Hits)
TELEVISION: See No Evil (ROIR, The Blow-Up)
MR! MOURAY: Xmas Bells (single)
SIOUXSIE & THE BANSHEES: Hong Kong Garden (EMI, VA: Punk You)
—
THE KINKS: The Hard Way (Velvel, Schoolboys In Disgrace)
JULIAN COPE: World Shut Your Mouth (Union Square, VA: Greatest Ever Alternative 80s)
THE BOOKENDS: Rock That Jingle Jangle (single)
HARMONIC DIRT: Maybe (n/a, Anthracite)
WILKERSON: Let It Go Tonight (SpyderPop, single)
THE LA'S: There She Goes (Rhino, VA: Children Of Nuggets)
—
CIRCE LINK & CHRISTIAN NESMITH: I'm On Your Side (Kool Kat Musik, VA: This Is Rock 'n' Roll Radio, Volume 4)
NICK LOWE: Cruel To Be Kind (Yep Roc, Quiet Please…)
DERRICK ANDERSON: When I Was Your Man (Omnivore, A World Of My Own)
FLEETWOOD MAC: Tell Me All The Things You Do (Warner Brothers, Kiln House)
SCREEN TEST: Notes From Trevor (Northside, Through The Past, Brightly)
THE RUBINOOS: I Wanna Be Your Boyfriend (Castle, Everything You Always Wanted To Know About The Rubinoos)
—
EYTAN MIRSKY: This Year's Gonna Be Our Year (M-Squared, Year Of The Mouse)
THE BEAT: Rock And Roll Girl (Wagon Wheel, The Beat)
THE RAMONES: Blitzkrieg Bop (Rhino, Ramones)
THE MC5: Shakin' Street (Sanctuary, Are You Ready To Testify?)
CHUCK BERRY: Johnny B. Goode (MCA, The Anthology)
PAUL REVERE & THE RAIDERS: I'm Not Your Stepping Stone (Sundazed, Midnight Ride)
BADFINGER: Baby Blue (Apple, Straight Up)
BIG STAR: September Gurls (Stax, The Best Of Big Star)
BILL JUSTIS & HIS ORCHESTRA: Raunchy (Rhino, VA: The Sun Story)