This Is Rock 'n' Roll Radio # 952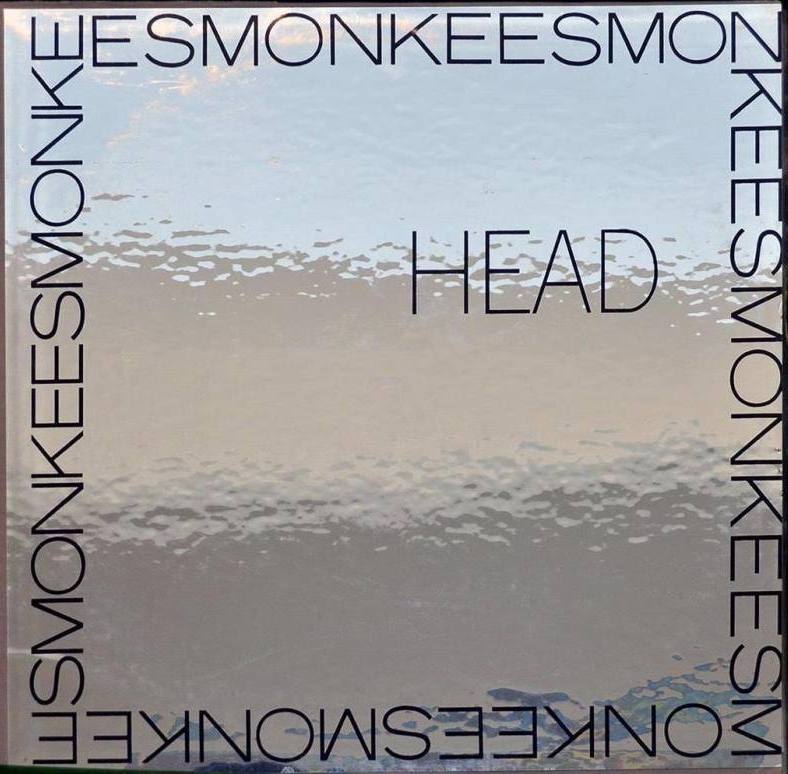 Each week, the titular hosts of This Is Rock 'n' Roll Radio with Dana & Carl come to the studio with but one simple goal: to avoid snickering at mention of the word "titular." We also kinda like the idea of slapping together a broadcast that is the very model of an ultimate rockin' pop radio show.
But that's easy! Plus it's, like, fun. This week's pursuit of excellence in exuberance embraced the music of our Featured Act Vegas With Randolph, programming a number of their fine songs from across their four full-length releases, Vegas With Randolph, Above The Blue, Rings Around The Sun, and their brand-new one, Legs & Luggage. We also celebrated the 50th anniversary of Head, the wonderful soundtrack album from The Monkees' bitter and magnificent film of the same name. We made room for a couple of tracks from the new Paul Williams tribute album White Lace And Promises (courtesy of Eytan Mirsky and Lisa Mychols), and free play took care of the rest, creating yet another working example of The Best Three Hours Of Radio On The Whole Friggin' Planet. It's easy. It's fun. And it's what we do. Titular. Snicker. This is what rock 'n' roll radio sounded like on a Sunday night in Syracuse this week.
This Is Rock 'n' Roll Radio with Dana & Carl, Sunday nights from 9 to Midnight Eastern, on the air in Syracuse on The Spark WSPJ-LP 103.3 and 93.7 FM, and on the web at http://sparksyracuse.org/
Spark Syracuse is supported by listeners like you. Tax-deductible donations are welcome at http://sparksyracuse.org/support/
You can follow Carl's daily blog Boppin' (Like The Hip Folks Do) at
https://carlcafarelli.blogspot.com/
Our new compilation CD This Is Rock 'n' Roll Radio, Volume 4 is now available from Kool Kat Musik! 29 tracks of irresistible rockin' pop, starring Pop Co-Op, Ray Paul, Circe Link & Christian Nesmith, Vegas With Randolph Featuring Lannie Flowers, The Slapbacks, P. Hux, Irene Peña, Michael Oliver & the Sacred Band Featuring Dave Merritt, The Rubinoos, Stepford Knives, The Grip Weeds, Popdudes, Ronnie Dark, The Flashcubes, Chris von Sneidern, The Bottle Kids, 1.4.5., The Smithereens, Paul Collins' Beat, The Hit Squad, The Rulers, The Legal Matters, Maura & the Bright Lights, Lisa Mychols, and Mr. Encrypto & the Cyphers. You gotta have it, so order it at https://tinyurl.com/ycnly8oz Digital download version (minus The Smithereens' track) now available at https://tinyurl.com/ycauy9xt
TIRnRR # 952: 12/2/18
THE RAMONES: Do You Remember Rock 'n' Roll Radio? (Rhino, End Of The Century)
—
VEGAS WITH RANDOLPH: She's An Intellectual (Caged Giant, Legs & Luggage)
P. HUX: Better Than Good (Kool Kat Musik, VA: This Is Rock 'n' Roll Radio, Volume 4)
THE LIKE: Release Me (Geffen, Release Me)
IRENE PEÑA: Must've Been Good (Kool Kat Musik, VA: This Is Rock 'n' Roll Radio, Volume 4)
THE MONKEES: Ditty Diego-War Chant (Rhino, Head)
THE MONKEES: Circle Sky (Rhino, Head)
THE SLAPBACKS: Make Something Happen (Kool Kat Musik, VA: This Is Rock 'n' Roll Radio, Volume 4)
—
EYTAN MIRSKY: The Family Of Man (Curry Cuts, VA: White Lace And Promises)
GRAHAM PARKER & THE RUMOUR: I Want You Back (Spectrum, The Very Best Of Graham Parker & the Rumour)
VEGAS WITH RANDOLPH: Happy (Caged Giant, Vegas With Randolph)
THE BEATLES: Hey Bulldog (Apple, Yellow Submarine Songtrack)
THE SPONGETONES: (My Girl) Maryanne (Loaded Goat, Always Carry On)
THE WHO: I Can't Explain (MCA, My Generation)
—
DAVE CARUSO: The Girl Who Checks All The Boxes (Aural Contact Productions, Buddha Pesto Manifesto)
CROSBY, STILLS & NASH: Long Time Gone (Rhino, Greatest Hits)
STEVE STOECKEL & HIS THIS IS ROCK 'N' ROLL RADIO ALL-STARS: He And She (unreleased)
LITTLE EVA: The Locomotion (EMI, VA: Girl Crazy!)
VEGAS WITH RANDOLPH: Supergirl (Caged Giant, Above The Blue)
TINA TURNER: Let's Spend The Night Together (EMI, VA: Girl Crazy!)
—
VEGAS WITH RANDOLPH: Chick Fighter (Caged Giant, Legs & Luggage)
POP CO-OP: Feint Of Heart (Silent Bugler, Four State Solution)
THE MONKEES: Supplicio (Rhino, Head)
THE MONKEES: Can You Dig It (Rhino, Head)
THE MONKEES: Gravy (Rhino, Head)
GRAHAM PARKER & THE RUMOUR: Saturday Night Is Dead (Spectrum, The Very Best Of Graham Parker & the Rumour)
THE NON PROPHETS: Flesh And Blood (unreleased)
COCKEYED GHOST: Where's My Best Friend (Big Deal, The Scapegoat Factory)
—
LISA MYCHOLS: You And Me Against The World (Curry Cuts, VA: White Lace And Promises)
SHONEN KNIFE: Top Of The World (A & M, VA: If I Were A Carpenter)
VEGAS WITH RANDOLPH: Nikki's Plan (Caged Giant, Rings Around The Sun)
PUFFY AMIYUMI: Love So Pure (Bar/None, Pure)
THE MONKEES: Dandruff? (Rhino, Head)
THE MONKEES: Daddy's Song (Rhino, Head)
GRAHAM PARKER & THE RUMOUR: Something You're Goin' Thru' (Spectrum, The Very Best Of Graham Parker & the Rumour)
—
VEGAS WITH RANDOLPH: A Lesser Fool (Caged Giant, Above The Blue)
COCKEYED GHOST: I Hate Rock 'n' Roll (Big Deal, The Scapegoat Factory)
THE MONKEES: Superstitious (Rhino, Head)
THE MONKEES: As We Go Along (Rhino, Head)
THE SMALL FACES: Tin Soldier (Immediate, The Autumn Stone)
MOD HIPPIE: We Leave It All Behind (Karma Frog, Wannabe Nobody)
TOM PETTY & THE HEARTBREAKERS: Listen To Her Heart (MCA, Greatest Hits)
—
VEGAS WITH RANDOLPH FEATURING LANNIE FLOWERS: The Weekend's Coming (Kool Kat Musik, VA: This Is Rock 'n' Roll Radio, Volume 4)
MANNIX: Highway Lines (Kool Kat Musik, VA: This Is Rock 'n' Roll Radio, Volume 3)
THE MONKEES: Poll (Rhino, Head)
THE MONKEES: Long Title: Do I Have To Do This All Over Again (Rhino, Head)
THE KINKS: Days (Sanctuary, The Ultimate Collection)
VEGAS WITH RANDOLPH: I Could Be The One (Caged Giant, Legs & Luggage)
THE BEVIS FROND: Now You Know (Fire, Bevis Through The Looking Glass)
THE MONKEES: Opening Ceremony (Rhino, Head)
THE MONKEES: Porpoise Song (Theme From Head) (Rhino, Head)
THE GREAT SOCIETY: Someone To Love (Sundazed, Born To Be Burned)
THE MONKEES: Swami–Plus Strings (Rhino, Head)