This Is Rock 'n' Roll Radio # 946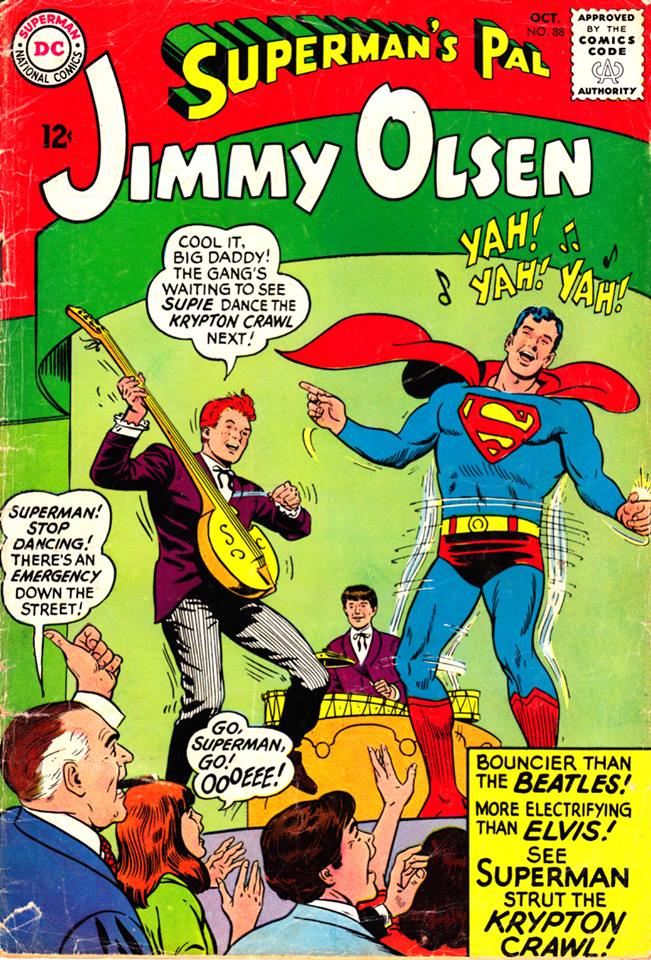 Why do we keep billing this thing as The Best Three Hours Of Radio On The Whole Friggin' Planet? Beyond the simple (and accurate) answer that the line works well as breathless hype, there is a willful conviction propping it up. Each week, we show up at the studio, we plug in, and we believe. Belief is infectious. A belief in the power of music provides its own ongoing reward.
This week's exercise in that belief justified its creed with new music from Hot Nun, Van Go, Mod Hippie, and Mr! Mouray, the belated TIRnRR debut of Asa Cruz, and our favored blend of whatever it is we do once we get here. And whatever that is, we believe it. This is what rock 'n' roll radio sounded like on a Sunday night in Syracuse this week.
This Is Rock 'n' Roll Radio with Dana & Carl, Sunday nights from 9 to Midnight Eastern, on the air in Syracuse on The Spark WSPJ-LP 103.3 and 93.7 FM, and on the web at http://sparksyracuse.org/
Spark Syracuse is supported by listeners like you. Tax-deductible donations are welcome at http://sparksyracuse.org/support/
You can follow Carl's daily blog Boppin' (Like The Hip Folks Do) at
https://carlcafarelli.blogspot.com/
Our new compilation CD This Is Rock 'n' Roll Radio, Volume 4 is now available from Kool Kat Musik! 29 tracks of irresistible rockin' pop, starring Pop Co-Op, Ray Paul, Circe Link & Christia-n Nesmith, Vegas With Randolph Featuring Lannie Flowers, The Slapbacks, P. Hux, Irene Peña, Michael Oliver & the Sacred Band Featuring Dave Merritt, The Rubinoos, Stepford Knives, The Grip Weeds, Popdudes, Ronnie Dark, The Flashcubes, Chris von Sneidern, The Bottle Kids, 1.4.5., The Smithereens, Paul Collins' Beat, The Hit Squad, The Rulers, The Legal Matters, Maura & the Bright Lights, Lisa Mychols, and Mr. Encrypto & the Cyphers. You gotta have it, so order it at https://tinyurl.com/ycnly8oz Digital download version (minus The Smithereens' track) now available at https://tinyurl.com/ycauy9xt
TIRnRR # 946: 10/21/18
THE RAMONES: Do You Remember Rock 'n' Roll Radio? (Rhino, End Of The Century)
—
HOT NUN: Livin' A Dirty Mind (n/a, Born To Blaze)
ALEX CHILTON: Tennis Bum (Omnivore, PETER HOLSAPPLE VS. ALEX CHILTON: The Death Of Rock)
THE CRAWLING KINGSNAKES: Philadelphia Baby (Varese Sarabande, VA: Porky's Revenge OST)
DAVE EDMUNDS: Queen Of Hearts (Sony, Here Comes The Weekend)
SLY & THE FAMILY STONE: Trip To Your Heart (Epic, A Whole New Thing)
THE JIMMY CASTOR BUNCH: It's Just Begun (Bluebird, VA: Flying Funk)
—
THE BEATLES: Norwegian Wood (This Bird Has Flown) (Apple, Rubber Soul)
THE GRATEFUL DEAD: Ripple (Warner Brothers, American Beauty)
GRETCHEN'S WHEEL: Plans (Futureman, Black Box Theory)
POP CO-OP: If Everything Was Easy (Silent Bugler, Four State Solution)
MR! MOURAY: After School Special (Bullseye, Bats In Disguise)
THE SPONGETONES: (My Girl) Maryanne (Loaded Goat, Always Carry On)
—
ASA CRUZ: Pop Star (Sundown, Pop Star)
TEENAGE FANCLUB: Middle Of The Road (Sony, single)
THE EVERLY BROTHERS: So Lonely (Collectors' Choice Music, Two Yanks In England)
PAN RON: Unknown Title (Minky, VA: Electric Cambodia)
THE BAY CITY ROLLERS: Wouldn't You Like It (Arista, The Definitive Collection)
SWEET: Action [U.S. single version] (EMI, The Best Of Sweet)
—
VAN GO: Live Through This (Kool Kat Musik, Everyone Loves You When You're Gone)
PETER HOLSAPPLE: The Death Of Rock (Omnivore, PETER HOLSAPPLE VS. ALEX CHILTON: The Death Of Rock)
KARA'S FLOWERS: Sleepy Windbreaker (Reprise, The Fourth World)
NRBQ: C'mon Everybody (Omnivore, NRBQ)
LINDA RONSTADT: Love Is A Rose (Rhino, Greatest Hits)
THE MONKEES: You Told Me (Rhino, Headquarters)
—
MOD HIPPIE: We Leave It All Behind (Karma Frog, Wannabe Nobody)
THE FLASHCUBES: Do Anything You Wanna Do (Northside, Brilliant)
VEGAS WITH RANDOLPH: She's An Intellectual (Caged Giant, Legs & Luggage)
THE LOADING ZONE: No More Tears (Bluebird, VA: Flying Funk)
THE KINKS: No More Looking Back (Velvel, Schoolboys In Disgrace)
THE BEVIS FROND: Lights Are Changing (Rhino, VA: Children Of Nuggets)
—
THE GRIP WEEDS: Vibrations (Jem, Trip Around The Sun)
TOM PETTY & THE HEARTBREAKERS: I Need To Know (MCA, Greatest Hits)
DEAN LANDEW: After Work (deanlandew.bandcamp.com)
THE WHO [The High Numbers]: I'm The Face (MCA, Odds & Sods)
THE BOB SEGER SYSTEM: 2 + 2 = ? (Capitol, single)
SWEET: Fox On The Run (EMI, The Best Of Sweet)
—
HUSKER DU: Could You Be The One? (Warner Brothers, Warehouse: Songs And Stories)
LULU: The Boat That I Row (Rhino, From Crayons To Perfume)
BUCK OWENS & HIS BUCKAROOS: Tall Dark Stranger (Rhino, 21 # 1 Hits)
THE MUFFS: Rock And Roll Girl (Sympathy For The Record Industry, Hamburger)
PAUL COLLINS: Kind Of Girl (Alive, Out Of My Head)
THE NERVES: When You Find Out (Alive, One Way Ticket)
—
DERRICK ANDERSON: When I Was Your Man (Omnivore, A World Of My Own)
JOHNNY MARR: Exit Connection (Warner Brothers, single)
THE RAMONES: I Wanna Be Sedated [Ramones-On-45 Mega-Mix] (Sire, single)
TODD RUNDGREN: I Saw The Light (Warner Brothers, Definitive Rock Collection)
THE PANDORAS: Just A Picture (Burger, Hey! It's The Pandoras)
THE WHITE STRIPES: Fell In Love With A Girl (Warner Brothers, White Blood Cells)
NORMAN'S NORMANS: 9-9-9! (normansnormans.bandcamp.com, Music From Ripped!)
THE JAM: In The Midnight Hour (Polydor, Direction Reaction Creation)
RAMONETURES: I Wanna Be Sedated (Blood Red, Ramonetures)