Everyone's Invited # 121 – 10/14/18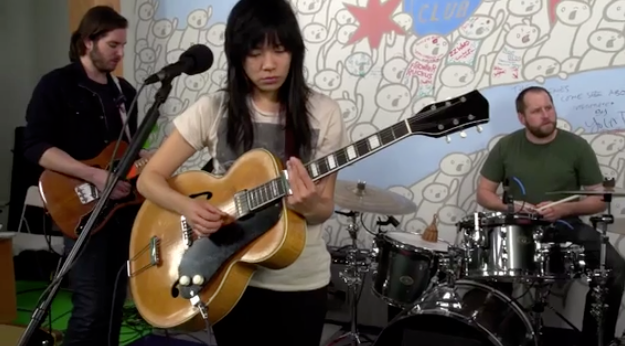 Another episode of restrained twists and noisy turns, predictable surprises, and as much random indie music one can fit into two hours of radio.  EVERYONE'S INVITED airs Sunday evenings from 7-9pm ET on 103.3 and 93.7 FM and online right here.
Marc Carroll – Crash Pad Number
Guv'Ner – Feet On Wood
Molly Burch – Candy
Echo & The Bunnymen – Somnambulist
Yo La Tengo – Friday On My Mind
Groovie Ghoulies – Mess Me Up
John Wesley Harding – The World (And All It's Problems)
Dawes – Someone Will
Talking Heads – Wild Wild Life
Husker Du – Standing In The Rain
PJ Harvey – This Is Love
Boxcar Satan – Calamity Jones
Dead Meadow – Here With The Hawk
Kristin Hersh – No Shade In Shadow
Wipers – Can This Be
Teenage Fanclub – Thin Air
Thao With The Get Down Stay Down – When We Swam
Hippo Campus – Anxious
Colour Me Wednesday – Edge Of Everything
Iron & Wine – On Your Wings
Kid Koala – Stompin' at le Savoi (live)
Atom & His Package – Pumping Iron For Enya (live)
Kung Fu Monkeys – American Beach Party USA (live)
Mr. Dibbs – Who's Your Daddy?
Civic – Nuclear Son
Can't Sleep – Painful To Say
Swearin' – Oil And Water
Abolitionist – Failed Projections
Naz Nomad – Kicks
Underworld – Dark And Long
Basket(s) – Lifedrive
Marquis Hawkes – Instrument Of Thought
Babe Rainbow – Gladly
Pete Donnelly – In The Familiar
Ava Luna – Moon 2