Everyone's Invited # 115 – 09/02/18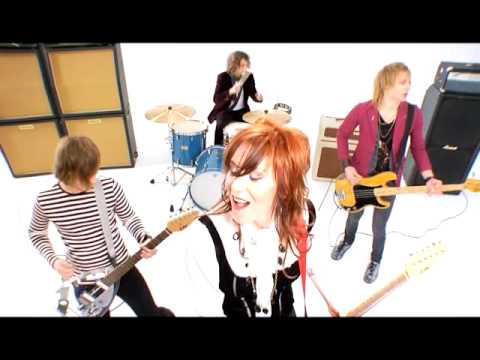 The new school year has begun and we're already cramming.  Old gems and new releases, favorite hits and obscure tracks, international noise and songs from right here in Syracuse, AND an indie label spotlight on Pravda Records – all in only two hours!  Phew!  Study sessions every Sunday evening, and EVERYONE'S INVITED. 7-9pm ET on 103.3 and 93.7 FM and online right here.
Playlist for 09/02/18 show:
Dinosaur Feathers – I Ni Sonoma
L7 – The Bomb
A Secret Scenario – Tonight
Kitten Forever – Afterbite
Satanic Surfers – Ain't No Ripper
The Forgotten – I'm Bored
Cyanide Pills – I'm Still Bored
Aye Nako – Maybe She's Bored With It
Androids Of Mu – Bored Housewives
Deftones – Bored
Cougars – Phil's Collins
Good Riddance – Come Dancing
Schlong – Somewhere
Hi-Standard – Sunshine Baby
Literature – The Girl, The Gold Watch, And Everything
Special McKinley – Cheater
Martha – Goldman's Detective Agency
Live – I Alone
Antony & The Johnsons – For Today I Am A Boy
Hayden – Pots And Pans
Ophelias – O Command
Jeff Buckley – Lilac Wine
___________________________________________________________________
Indie Label Spotlight on Pravda Records!
The Defoliants – Mr. Spy
Young Fresh Fellows – Two Guitars, Bass, And Drums
The Service – I Wanted Everything
The Sleepers – Loaded
New Duncan Imperials – Tip-A-Cow
Melismatics – Out Of Yer Mind
Green – Radio Caroline
Shy Strangers – Skeletal Emotions
Dash Rip Rock – The Rapper
Wake Ooloo – Age Of Reason
Glenn Mercer – Got It Back
Tobin Sprout – Fortunes Theme No. 1
Cheer-Accident – Society At Large
Hollowmen – Treeline
Frantic Flattops – The Black Widow
The Slugs – Clock That Won't Stop
Impotent Sea Snakes – Genocide
Rex Daisy – Welcome Back
The Farmers -Crocodile Rock
Squirrels – Seasons In The Sun/Hustle