This Is Rock 'n' Roll Radio # 931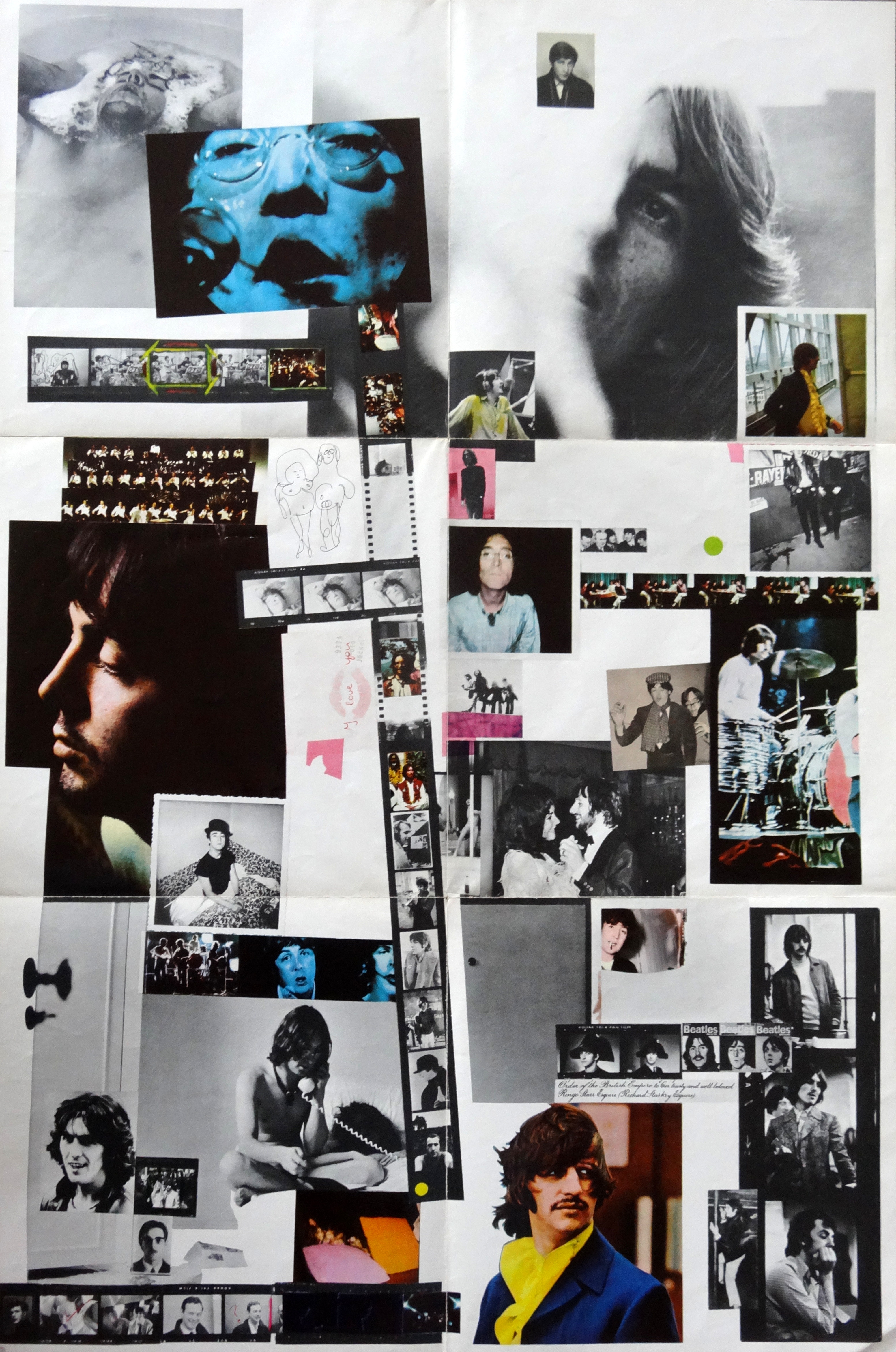 We came. We saw. We caved immediately. It's been a long week, and we're tired, man. Luckily, the music just about takes care of itself. From a new single by Nick Lowe through the 50th anniversary of The Beatles' White Album, we just turn it up and go. All this, and the unique thrill of playing "Revolution 9," and following it with "Heartbeat–It's A Lovebeat" by The DeFranco Family. This is what rock 'n' roll radio sounded like on a Sunday night in Syracuse this week.
This Is Rock 'n' Roll Radio with Dana & Carl, Sunday nights from 9 to Midnight Eastern, on the air in Syracuse on The Spark WSPJ-LP 103.3 and 93.7 FM, and on the web at http://sparksyracuse.org/
Spark Syracuse is supported by listeners like you. Tax-deductible donations are welcome at http://sparksyracuse.org/support/
You can follow Carl's daily blog Boppin' (Like The Hip Folks Do) at
https://carlcafarelli.blogspot.com/
Our new compilation CD This Is Rock 'n' Roll Radio, Volume 4 is now available from Kool Kat Musik! 29 tracks of irresistible rockin' pop, starring Pop Co-Op, Ray Paul, Circe Link & Christian Nesmith, Vegas With Randolph Featuring Lannie Flowers, The Slapbacks, P. Hux, Irene Peña, Michael Oliver & the Sacred Band Featuring Dave Merritt, The Rubinoos, Stepford Knives, The Grip Weeds, Popdudes, Ronnie Dark, The Flashcubes, Chris von Sneidern, The Bottle Kids, 1.4.5., The Smithereens, Paul Collins' Beat, The Hit Squad, The Rulers, The Legal Matters, Maura & the Bright Lights, Lisa Mychols, and Mr. Encrypto & the Cyphers. You gotta have it, so order it here.
TIRnRR # 931: 7/8/18
THE RAMONES: Do You Remember Rock 'n' Roll Radio? (Rhino, End Of The Century)
—
NICK LOWE: Tokyo Bay (Yep Roc, single)
THIN LIZZY: The Boys Are Back In Town (Mercury, Dedication)
BUCK OWENS & HIS BUCKAROOS: Who's Gonna Mow Your Grass (Rhino, 21 # 1 Hits)
THE MOSQUITOS: Darn Well (ROIR, VA: Garage Sale)
THE SMITHEREENS: Yer Blues (Sunset Blvd, Covers)
THE BEATLES: Revolution 9 (Apple, The Beatles)
—
THE DeFRANCO FAMILY: Heartbeat–It's A Lovebeat (Rhino, VA: Yesterday's Heroes)
THE BEATLES: Dear Prudence (Apple, The Beatles)
CHARLIE RICH & THE GENE LOWERY CHORUS: Lonely Weekends (Rhino, VA: The Sun Story)
THE OHIO PLAYERS: Love Rollercoaster (Mercury, Gold)
EDDIE COCHRAN: Nervous Breakdown (Razor & Tie, Somethin' Else)
KATRINA & THE WAVES: Walking On Sunshine (Bongobeat, The Original Recordings 1983-1984)
—
THE JESSICA FLETCHERS: Summer Holiday & Me (Rainbow Quartz, Less Sophistication)
XTC: Respectable Street (Virgin, Upsy Daisy Assortment)
THE SPINNERS: I'll Be Around (Rhino, The Very Best Of The Spinners)
PAUL McCARTNEY & WINGS: No Words (Capitol, Band On The Run)
THE PORTUGAL JAPAN: Boy Meets Girl (Dionysus, VA: Innocence Is Bliss)
THE ROSE GARDEN: Down To The Wire (Omnivore, A Trip Through The Garden)
—
THE BOOKENDS: Laugh Or Cry (Otto, Far Away But Around)
JOHNNY THUNDERS & THE HEARTBREAKERS: One Track Mind (Jungle, L.A.M.F.)
THE BEACH BOYS: Marcella (Capitol, Greatest Hits Volume Three)
AMBROSIA: Magical Mystery Tour (Island, VA: All This And World War II OST)
HARRY NILSSON: I Guess The Lord Must Be In New York City (BMG, Best Of Harry Nilsson)
BESSIE BANKS: Go Now (Charly, VA: The Scene Club)
—
THE KINKS: Sunny Afternoon (Sanctuary, The Ultimate Collection)
ORQUESTRE VEVE: Venus (Nosmoke, VA: Cazumbi–African Sixties Garage Volume 1)
T. REX: 20th Century Boy (Crimson, The Very Best Of T. Rex)
PAUL McCARTNEY & WINGS: Helen Wheels (Capitol, Band On The Run)
HERB ALPERT & THE TIJUANA BRASS: Mexican Road Race (Shout Factory, S.R.O.)
THE BEATLES: Glass Onion (Apple, The Beatles)
—
THE PERNICE BROTHERS: The Weakest Shade Of Blue (Ashmont, Yours, Mine & Ours)
MICHAEL CARPENTER: Since I Found You (Not Lame, Hopefulness)
THE FLASHCUBES: You Got My Promise (Northside, Flashcubes Forever)
THE EXPLODING HEARTS: (Making) Teenage Faces (Dirtnap, Shattered)
GRETCHEN'S WHEEL: Plans (Futureman, Black Box Theory)
THE MONKEES: Me & Magdalena [Version 2] (Rhino, Good Times! [digital edition])
—
THE BAY CITY ROLLERS: Turn On The Radio (Arista, The Definitive Collection)
THE BEATLES: Why Don't We Do It In The Road? (Apple, The Beatles)
THE BAY CITY ROLLERS: Wouldn't You Like It (Arista, The Definitive Collection)
PAUL McCARTNEY & WINGS: Bluebird (Capitol, Band On The Run)
THE BAY CITY ROLLERS: Rock And Roll Love Letter (Arista, The Definitive Collection)
BOB SEGER: Get Out Of Denver (Reprise, Seven)
RINGO STARR: Weight Of The World (Private Music, Time Takes Time)
THE BEATLES: Don't Pass Me By (Apple, The Beatles)
THE RAMONES: Carbona Not Glue (Rhino, Leave Home)
THE BEATLES: Wild Honey Pie (Apple, The Beatles)
THE KNICKERBOCKERS: Lies (Rhino, VA: Nuggets)
THE BEATLES: Revolution 1 (Apple, The Beatles)
THE CHAMPS: Too Much Tequila (Moochin About, VA: The Greatest Instrumentals 1934-1962)