This Is Rock 'n' Roll Radio # 930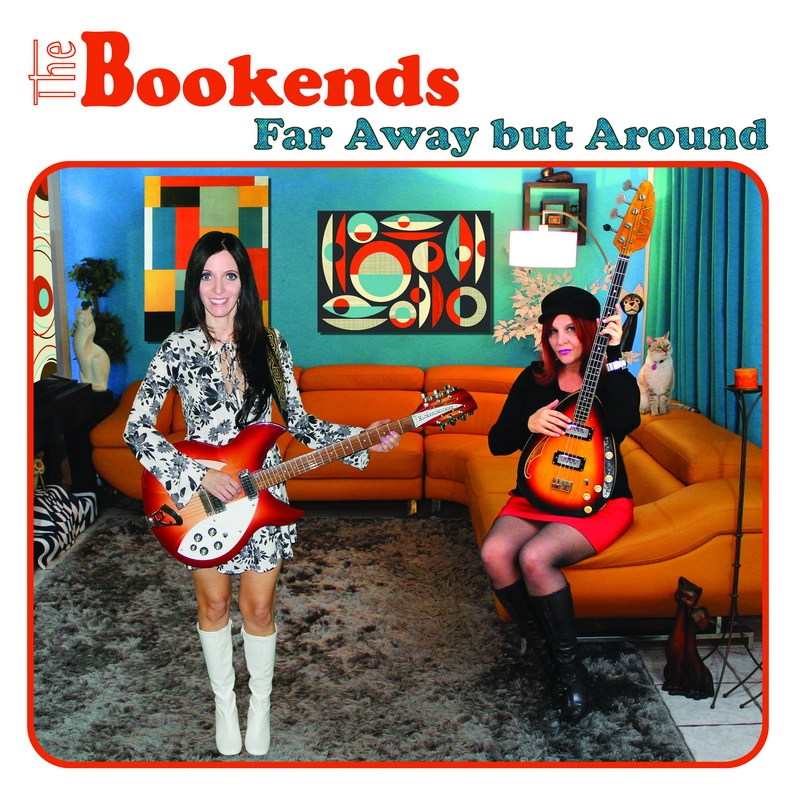 I hate hot weather. C'mon, I put up with Central New York winters with the specific expectation that it's a trade-off for mild summers. But now? IT WAS A MILLION DEGREES ON SUNDAY! And, like, TWO million with the heat index. I wish it would snow.
But we got a radio show. I guess that's pretty cool. And this week's show included new music from The Bookends, The Stan Laurels, and Tom Curless, more of the latest from Gretchen's Wheel, a spin of "Paperback Writer" in memory of Harlan Ellison (who, as a writer, was my Beatles), and whatever other hot tunes flashed before our sweaty eyes 'n' ears. The weather will fade. We've got this down cold. This is what rock 'n' roll radio sounded like on a Sunday night in Syracuse this week. Jeez, turn up the freakin' AC awready!
This Is Rock 'n' Roll Radio with Dana & Carl, Sunday nights from 9 to Midnight Eastern, on the air in Syracuse on The Spark WSPJ-LP 103.3 and 93.7 FM, and on the web at http://sparksyracuse.org/
Spark Syracuse is supported by listeners like you. Tax-deductible donations are welcome at http://sparksyracuse.org/support/
You can follow Carl's daily blog Boppin' (Like The Hip Folks Do) at https://carlcafarelli.blogspot.com/
Our new compilation CD This Is Rock 'n' Roll Radio, Volume 4 is now available from Kool Kat Musik! 29 tracks of irresistible rockin' pop, starring Pop Co-Op, Ray Paul, Circe Link & Christian Nesmith, Vegas With Randolph Featuring Lannie Flowers, The Slapbacks, P. Hux, Irene Peña, Michael Oliver & the Sacred Band Featuring Dave Merritt, The Rubinoos, Stepford Knives, The Grip Weeds, Popdudes, Ronnie Dark, The Flashcubes, Chris von Sneidern, The Bottle Kids, 1.4.5., The Smithereens, Paul Collins' Beat, The Hit Squad, The Rulers, The Legal Matters, Maura & the Bright Lights, Lisa Mychols, and Mr. Encrypto & the Cyphers. You gotta have it, so order it here.
TIRnRR # 930: 7/1/18
THE RAMONES: Do You Remember Rock 'n' Roll Radio? (Rhino, End Of The Century)
—
THE ICICLES: Snowman (Microindie, A Hundred Patterns)
THE GO-GO'S: Vacation (IRS, Vacation)
THE NERVES: It's Hot Outside (Alive, One Way Ticket)
THE CHOIR: It's Cold Outside (Rhino, VA: Nuggets)
HINDU LOVE GODS: Battleship Chains (Giant, Hindu Love Gods)
WARREN ZEVON: Poor Poor Pitiful Me (Rhino, Genius)
—
THE BOOKENDS: Laugh Or Cry (Otto, Far Away But Around)
ELVIS COSTELLO & THE ATTRACTIONS: Radio, Radio (DreamWorks, VA: SNL 25 The Musical Performances/Volume 1)
JAMES & BOBBY PURIFY: Help Yourself (To All My Lovin') (BMG, I'm Your Puppet)
THE FACES: Maybe I'm Amazed (Warner Brothers, Long Player)
THE SEX PISTOLS: Holidays In The Sun (Virgin, Kiss This)
MODERN ENGLISH: I Melt With You (Rhino, VA: Valley Girl)
—
THE BEATLES: Paperback Writer (Capitol, single)
XTC: Life Begins At The Hop (Virgin, Upsy Daisy Assortment)
THE COWSILLS: On My Side (Now Sounds, On My Side)
SLY & THE FAMILY STONE: Hot Fun In The Summertime (Epic, Higher!)
GRETCHEN'S WHEEL: Plans (Futureman, Black Box Theory)
THE LOVIN' SPOONFUL: Summer In The City (Buddha, Greatest Hits)
—
GRETCHEN'S WHEEL: The Maze (Futureman, Black Box Theory)
THE REPLACEMENTS: I Will Dare (Sire, For Sale)
HAROLD MELVIN & THE BLUE NOTES: Satisfaction Guaranteed (Or Take Your Love Back) (CBS Special Products, Greatest Hits)
SWEET: My Generation (Sony, Desolation Boulevard)
MICHAEL PENN: Strange Season (RCA, Free-For-All)
IAN HUNTER: Lisa Likes Rock 'n' Roll (EMI, The Best Of Ian Hunter)
—
TOM CURLESS: Always Bloom Forever (Futureman, Songs Of Movement)
THE MONKEES: The Door Into Summer (Rhino, Pisces, Aquarius, Capricorn & Jones, Ltd.)
SETH TIMBS: Routine (n/a, Record & Pause)
THE ISLEY BROTHERS: Summer Breeze (Epic, Greatest Hits)
THE KINKS: Working At The Factory (MCA, Think Visual)
THE EXPLODING HEARTS: Walking Out On Love (Dirtnap, Shattered)
—
THE STAN LAURELS: I Want To Believe (Kool Kat Musik, Maybe)
TODD RUNDGREN: I Saw The Light (Warner Brothers, The Definitive Rock Collection)
DEAN LANDEW: Romantic Dreamer (deanlandew.bandcamp.com, single)
SWEET: Fox On The Run [album version] (Sony, Desolation Boulevard)
CHRIS PAINE & THE LETTERTRAIN: Might Have Found Me (www.chrispainemusic.com, Indiscriminate Chatter)
WINGS: Backwards Traveler (Capitol, London Town)
—
ALFRED E. NEUMAN: It's A Gas! (Mad magazine, single)
DONOVAN: Sunshine Superman (Epic, Donovan's Greatest Hits)
FOSTER & LLOYD: Suzette (BMG, Faster And Llouder)
THE PRETENDERS: Back On The Chain Gang (Sire, The Singles)
WILKERSON: Let It Go Tonight (SpyderPop, single)
KATRINA & THE WAVES: Walking On Sunshine (K-Tel, VA: Doubleshot: New Wave)
THE RAMONES: Swallow My Pride (Rhino, Leave Home)
THE PRIMITIVES: Crash (Sony, VA: Pure…Alternative 80s)
DUSTY SPRINGFIELD: I Only Want To Be With You (Mercury, The Very Best Of Dusty Springfield)
BIG STAR: In The Street [single mix] (Stax, The Best Of Big Star)
ALICE COOPER: School's Out (Rhino, Mascara & Monsters)
THE OHIO EXPRESS: Yummy, Yummy, Yummy (Buddha, Yummy, Yummy, Yummy)
THE RARE BREED: Beg, Borrow And Steal (Rhino, VA: Nuggets)
MILES DAVIS: Milestones (Direct Source, Miles Davis)