This Is Rock 'n' Roll Radio # 926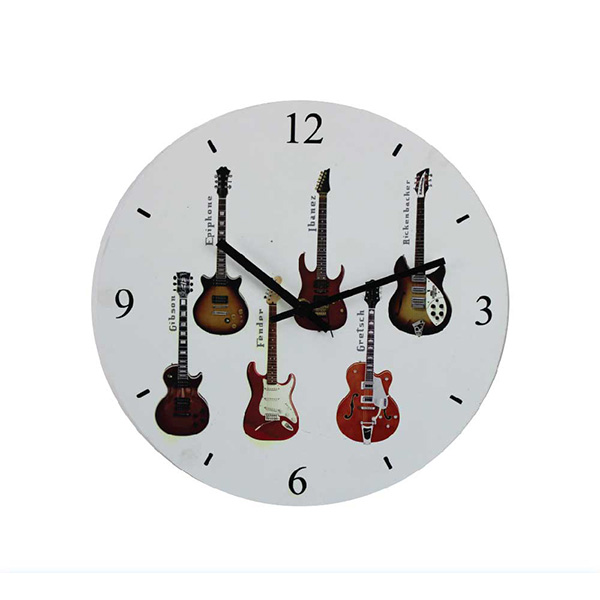 Time, see what's become of me.
This morning, This Is Rock 'n' Roll Radio received a very nice letter from a first-time listener, complimenting us for "providing a very meaningful experience to everyone who enjoys great rock 'n' roll, and not just the old stuff." While one could possibly quibble with the notion of TIRnRR as "meaningful"–we work very hard at being ephemeral–I do embrace the notion of celebrating rockin' pop of the past and the present with equal enthusiasm. We're not unique in that respect; Mike Murray's Whole Lotta Shakin' in Rochester has a similar attitude, and so do The Wax Museum With Ronnie Dark and Dave Frisina's Soulshine here in Syracuse, and so do many other great radio shows, way more than I could detail here. Little Steven's Underground Garage is an entire satellite radio station devoted to that ideal (and a format which, frankly, is similar enough to ours that Little Steven at least owes Dana and me some beers). And Rodney Bingenheimer did it before any of us. There are decades' worth of pop, rock, soul, punk, and bubblegum, and they're enjoyed best when mixed. The Beatles. The Ramones. The Temptations. The 1910 Fruitgum Company. The Sex Pistols. The Monkees. The Kinks. The Small Faces. P. P. Arnold. The Contours. The old stuff sounds best alongside new stuff, and vice versa. We may expire. Our music does not.
I'm 58 years old, and I've maintained that age since my birthday in January. When I was in my twenties, 58 seemed a million years away. It seemed…not ancient, but distant. If I'm being honest, I'll admit that I wasn't altogether sure I'd live through my twenties. The night of Reagan's election in 1980, two months shy of my 21st birthday, a fortune-telling reading of my cards predicted that I wouldn't make it to the untrustworthy age of 30. And who could doubt a fortune teller at a time like that? I'm not saying I bought the line, but I'm not saying I believed 58 was a certainty either.
But I'm still here. And I realize that 58 isn't even all that decrepit, though there are days when it feels that way. My usual line: the calendar says I'm 58, my brain says I'm eight, and my body says I'm 88. My back surgery in 2007 knocked a little vim outta my vigor, but it hasn't stopped me from reading superhero comic books and listening to pop music. Sometimes I'm tired and slow. Sometimes I'm as fast as my rock 'n' roll. When I was in my twenties, 58 seemed so far away. Now, I've been married for nearly 34 years (to a woman I met almost 40 years ago), my daughter will turn 23 in just over a week, and 58 is an identity I wear with pride. My step can be unsteady, but I keep movin'. That's what the music's for. I want to hear the old stuff. And I want to hear the new stuff.
New stuff? Hey, we got new stuff! New music from The Red Button Featuring Peter Noone, The Hi-Risers, The Campbell Apartment, Wilkerson, Dean Landew, Rob Clarke & the Wooltones, Seth Timbs, and a new archival single from The Insiders, a band I useta see when I was in my twenties…a long time ago. The music plays. The road goes on. This is what rock 'n' roll radio sounded like on a Sunday night in Syracuse this week.
This Is Rock 'n' Roll Radio with Dana & Carl, Sunday nights from 9 to Midnight Eastern, on the air in Syracuse on The Spark WSPJ-LP 103.3 and 93.7, and on the web at http://sparksyracuse.org/
Spark Syracuse is supported by listeners like you. Tax-deductible donations are welcome at http://sparksyracuse.org/support/
You can follow Carl's daily blog Boppin' (Like The Hip Folks Do) at
https://carlcafarelli.blogspot.com/
Our new compilation CD This Is Rock 'n' Roll Radio, Volume 4 is now available from Kool Kat Musik! 29 tracks of irresistible rockin' pop, starring Pop Co-Op, Ray Paul, Circe Link & Christian Nesmith, Vegas With Randolph Featuring Lannie Flowers, The Slapbacks, P. Hux, Irene Peña, Michael Oliver & the Sacred Band Featuring Dave Merritt, The Rubinoos, Stepford Knives, The Grip Weeds, Popdudes, Ronnie Dark, The Flashcubes, Chris von Sneidern, The Bottle Kids, 1.4.5., The Smithereens, Paul Collins' Beat, The Hit Squad, The Rulers, The Legal Matters, Maura & the Bright Lights, Lisa Mychols, and Mr. Encrypto & the Cyphers. You gotta have it, so order it here.
TIRnRR # 926: 6/3/18
THE RAMONES: Do You Remember Rock 'n' Roll Radio? (Rhino, End Of The Century)
—
THE KINKS: Pressure (Velvel, Low Budget)
1.4.5.: Let's Groove (Northside, 3 Chords & A Cloud Of Dust)
THE RIGHTEOUS BROTHERS: (You're My) Soul And Inspiration (Time-Life, VA: Classic Rock 1966: Shakin' All Over)
THE SMALL FACES: Rene (Castle, Ogden's Hut Gone Flake)
ARTHUR ALEXANDER: Everyday I Have To Cry Some (Razor & Tie, The Ultimate Arthur Alexander)
THE TEMPTATIONS: Cloud Nine (Motown, Psychedelic Soul)
—
DEAN LANDEW: Romantic Dreamer (deanlandew.bandcamp.com, single)
THE YACHTS: Yachting Types (Rhino, VA: DIY: Starry Eyes)
IRENE PEÑA: Oh Tara (Zero Hour, VA: Not The Knack)
MARSHALL CRENSHAW: Cynical Girl (Warner Brothers, The Definitive Pop Collection)
THE 1910 FRUITGUM COMPANY: 1, 2, 3 Red Light (Buddha, The Best Of The 1910 Fruitgum Company: Simon Says)
THE SMITHEREENS: Strangers When We Meet (Capitol, Blown To Smithereens)
—
THE RED BUTTON FEATURING PETER NOONE: Ooh Girl (Jem, single)
THE HOLLIES: Bus Stop (Disky, VA: Beat Generation)
HERMAN'S HERMITS: No Milk Today (EMI, Single Collection +)
THE SEARCHERS: Hearts In Her Eyes (Sire, The Searchers)
THE TREMBLERS: I'll Be Taking Her Out Tonight (Cherry Red, Twice Nightly)
THE UNDERTONES: Get Over You (Rykodisc, Undertones)
—
THE CAMPBELL APARTMENT: Since November (single)
THE ROLLING STONES: Ruby Tuesday (Virgin, Forty Licks)
THE BEACH BOYS: Wild Honey (Capitol, Smiley Smile/Wild Honey)
THE MONKEES: The Door Into Summer (Rhino, Pisces, Aquarius, Capricorn & Jones, Ltd.)
SUZI QUATRO: I May Be Too Young (EMI, The Essential Suzi Quatro)
LULU: The Boat That I Row (Rhino, From Crayons To Perfume)
—
WILKERSON: Let It Go Tonight (Spyderpop, single)
THE KENNEDYS: Safe Until Tomorrow (n/a, Safe Until Tomorrow)
THE BYRDS: Time Between (Columbia, Younger Than Yesterday)
THE BOB SEGER SYSTEM: 2 + 2 = ? (Capitol, single)
THE PANDORAS: Just A Picture (Burger, Hey! It's The Pandoras)
KAI DANZBERG: Welcome To The Show (n/a, Pop-Up Radio)
—
SETH TIMBS: Routine (n/a, Record And Pause)
SONS OF MORNING: Didn't See The Man (n/a, Sons Of Morning)
THE HI-RISERS: My Kind Of Fun (2-Bit, My Kind Of Fun)
FRANK ROSSANO: Hey (unreleased)
THE SEX PISTOLS: Did You No Wrong (Virgin, Kiss This)
JOHNNY THUNDERS & THE HEARTBREAKERS: Chinese Rocks (Jungle, L.A.M.F.)
—
ROB CLARKE & THE WOOLTONES: Jump In My Igloo (Kool Kat Musik, Big Night Out)
HARMONIC DIRT: Maybe (n/a, Anthracite)
THE CONTOURS: It's So Hard Being A Loser (Motown, The Very Best Of The Contours)
THE BEATLES: I'm A Loser (Capitol, Beatles '65)
THE RAMONES: I Believe In Miracles (Rhino, Loud, Fast Ramones)
TELEVISION: See No Evil (Elektra, Marquee Moon)
—
THE INSIDERS: Won't You Let Me (Stomp, single)
THE SLAPBACKS: Make Something Happen (Kool Kat Musik, VA: This Is Rock 'n' Roll Radio, Volume 4)
P. P. ARNOLD: The First Cut Is The Deepest (Immediate, The First Cut)
THE SMALL FACES: Afterglow (Immediate, Ogden's Nut Gone Flake)
MICHAEL NESMITH: Some Of Shelly's Blues [alternate version] (RCA, And The Hits Just Keep On Comin')
WE THE PEOPLE: Mirror Of Your Mind (Rhino, VA: Nuggets)
THE RASPBERRIES: Tonight (RPM, Power Pop Volume Two)
THE CHOIR: It's Cold Outside (Rhino, VA: Nuggets)
NIKKI & THE CORVETTES: Just What I Need (Bomp, Nikki & The Corvettes)
THE MUSIC EXPLOSION: A Little Bit O' Soul (Rhino, VA: Nuggets)
SAM THE SHAM & THE PHARAOHS: Wooly Bully (Rhino, VA: Nuggets)
THE FABULOUS FLEE-REKKERS: Green Jeans (Moochin' About, VA: The Greatest Instrumentals 1934-1962)