Everyone's Invited # 70 10/01/17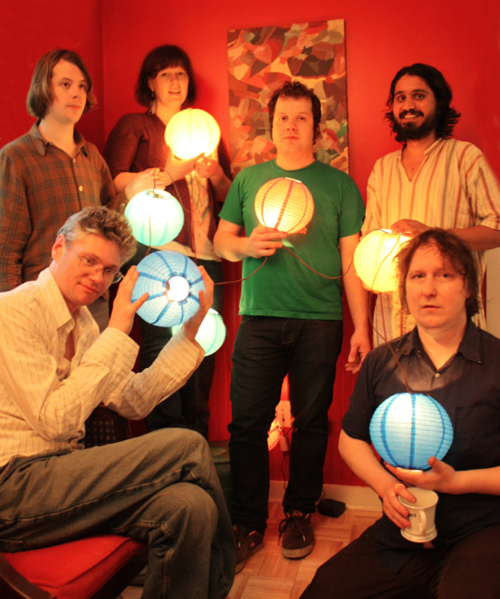 Not an episode goes by that I don't think to myself "I don't have enough to time to play everything!"  Such issues were in full effect this week, but I somehow found time to play local acts, more hipster tribute songs, spotlighted CMJ New Music Monthly, and squeezed in some Beatles-mania near the end as well.  EVERYONE'S INVITED airs each Sunday from 7-9pm EST at Westcott Radio.
Brown Recluse – Skeletons
Teri Falini – Bended Knee
Paper Airplane Pilots – Olivia
Snail Mail – Thinning
Good Old War – Part Of Me
Megafaun – Worried Mind
Marknetic Fields – I Am The Very Model Of An Indie Individual
Pooh Sticks – Indiepop Ain't Noise Pollution
God Help The Girl – Perfection As A Hipster
Greg Summerlin – Just Listen Tonight
Escuela – It Never Happened
The Gits – Look Right Through Me
War On Women – Jordan
Rushmores – Straight To The Top
Team Stray – Dying Young
Splitsville – Come Back To The Five And Dime, Larry Storch
The Charlottes – Are You Happy Now?
First Pet – Alive
Babe Rainbow – Charms Travel
Camper Van Beethoven – Jo Stalin's Cadillac
Petal – Tommy
_________________________
Tribute to CMJ Part 2!!!!!!
Built To Spill – The Plan
Olivia Tremor Control – A New Day
Lilys – Dimes Make Dollars
Cibo Matto – Sci-fi Wasabi
Promise Ring – Emergency!  Emergency!
Rich Creamy Paint – You're A 10
Mr. Oizo – Flat Beat
Supergrass – Pumping On Your Stereo
Clem Snide – I Love The Unknown
Mirwais – Naive Song
The Living End – Roll On
Stereolab – Captain Easychord
___________________________________________
John Wesley Harding – When The Beatles Hit America
Mosquitos – I Know A Secret
Rose Melberg – I've Just Seen A Face
Daniel Johnston – The Beatles
John Pizzarelli – Can't Buy Me Love