This Is Rock 'n' Roll Radio # 1083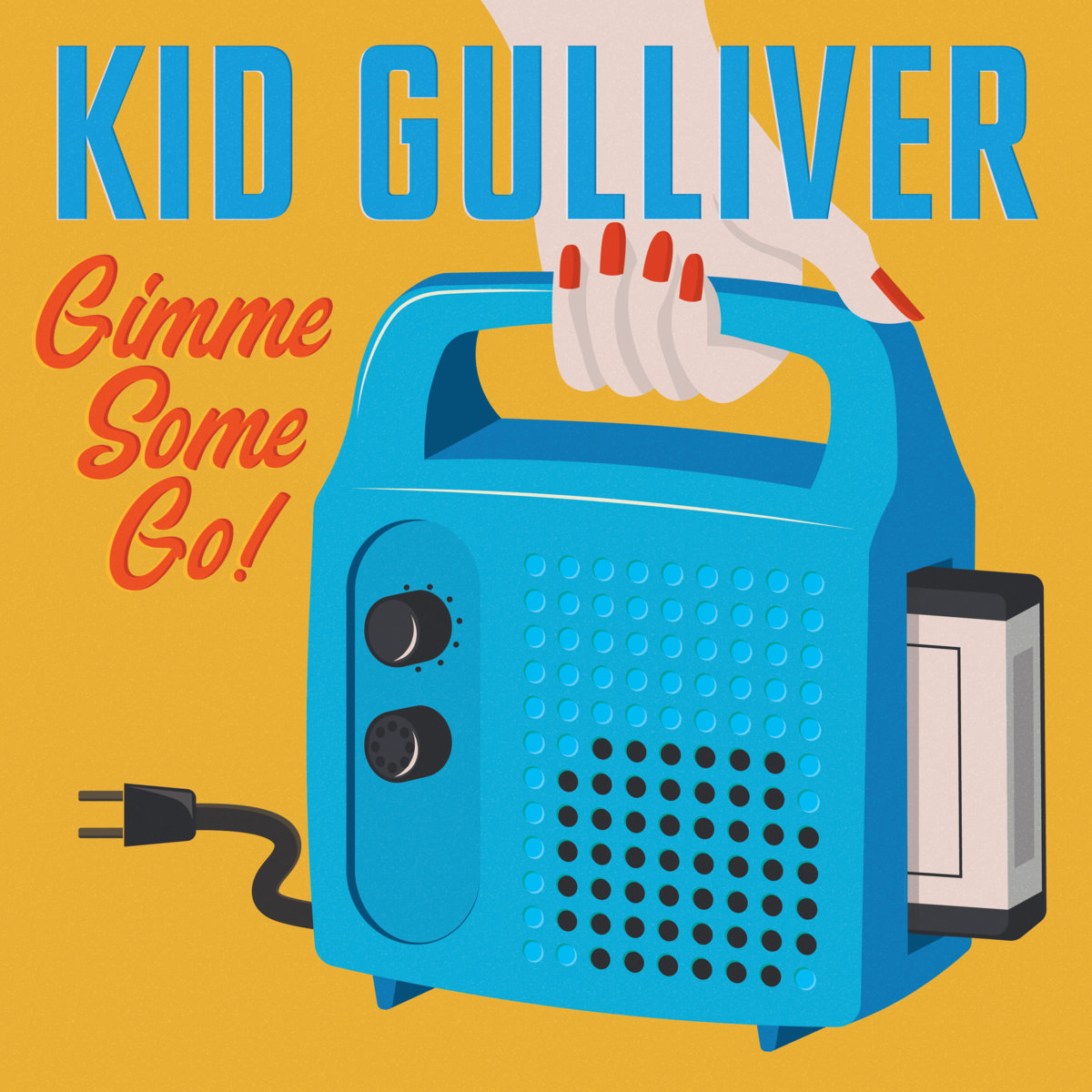 Our Featured Performer this week is the one 'n' only Simone Berk, the voice of Kid Gulliver, Sugar Snow, and WhistleStop Rock. WhistleStop Rock was our introduction to Simone, as the group's single "Queen Of The Drive-In" made its TIRnRR debut on July 5th, 2020. This is what I wrote about the single a few days later:
"Why do we have a radio show? This is why we have a radio show: to play great stuff you know, and especially to play great stuff you don't know yet. Do you know WhistleStop Rock? I didn't. Now I do. Billing themselves as New England power pop punk queens, WhistleStop Rock is a collective of female musicians formed for the purpose of all of their respective bands playing and touring together. As COVID-19 cooties suffocated the live music scene this season, the members of WhistleStop Rock decided to write and record a new song together.

"Oh, and it rocks. Written by Simone Birk (of Kid Gulliver and Sugar Snow) and Linnea Herzog of (Linnea's Garden and PowerSlut), "Queen Of The Drive-In" was inspired by the WhistleStoppers' memories of going to drive-in movies and not actually seeing the movie (effectively putting the Action! in Lights! Camera…y'know). WhistleStopper Justine Covault (of TIRnRR faves Justine and the Unclean) thought that sounded like it oughtta be a song. Action, indeed…"…Why do we have a radio show? We serve at the pleasure of the queen of the drive-in. What greater cause could there be?"

And that was the start of something special for us. Simone began sending us her stuff, we played the stuff she sent us, and the radio waves have been brighter ever since. In particular, Kid Gulliver's "Forget About Him" can now rightly be called an all-time TIRnRR Fave Rave. When the song made its first appearance on our playlist on November 15th of 2020, it kicked off an extensive run of consecutive shows including at least one Simone Berk vocal. 33 weeks. That may be unprecedented here; if not, it's pretty damned impressive nonetheless.

Knowing that plans for special programming next week would mark the end of the run, we wanted to finish it with Simone as Featured Performer. That decision was made a few weeks ago, and the show itself was recorded last week. At that time, we couldn't have predicted that the sudden loss of a loved one would disrupt Simone's own plans. Dana and I join all of our listeners in offering Simone and her family our condolences. We wish her the best. That's what friends do.

And what does a radio show do? A radio show plays records. We play favorites. We play the hits as we hear them.

So this week we played the voice of our friend Simone Berk. Why do we have a radio show? Well, cast your glance below as we proudly present irrefutable evidence on our behalf. Turn it up, and listen for the voice of Simone Berk. Let music reach the heavens. This is what rock 'n' roll radio sounded like on a Sunday night in Syracuse this week.

NEXT WEEK: COUNTDOWN!! TIRnRR celebrates its own stubborn sense of independence with a countdown of our all-time most-played acts, represented by each artist's most-played song. We're playing favorites again! It's a countdown, and we hope you'll join us on July 4th for a little fireworks of our own.
This Is Rock 'n' Roll Radio with Dana & Carl airs Sunday nights from 9 to Midnight Eastern, on the air in Syracuse at SPARK! WSPJ 103.3 and 93.7 FM, and on the web at http://sparksyracuse.org/ You can read all about this show's long and weird history here: Boppin' The Whole Friggin' Planet (The History Of THIS IS ROCK 'N' ROLL RADIO). TAX DEDUCTIBLE DONATIONS are always welcome.The many fine This Is Rock 'n' Roll Radio compilation albums are still available, each full of that rockin' pop sound you crave. A portion of all sales benefit our perpetually cash-strapped community radio project:
Volume 1: download
Volume 2: CD or download
Volume 3: download
Volume 4: CD or download
Waterloo Sunset–Benefit For This Is Rock 'n' Roll Radio: CD or download

PS: SEND MONEY!!!! We need tech upgrades like Elvis needs boats. Spark Syracuse is supported by listeners like you. Tax-deductible donations are welcome at
http://sparksyracuse.org/support/

You can follow Carl's daily blog Boppin' (Like The Hip Folks Do) at
https://carlcafarelli.blogspot.com/
TIRnRR # 1083: 6/27/2021
TIRnRR FRESH SPINS! Tracks we think we ain't played before are listed in bold

THE RAMONES: Do You Remember Rock 'n' Roll Radio? (Rhino, End Of The Century)
—
KID GULLIVER: I Started A Joke (Red On Red, Gimme Some Go!)
GLOWBOX : Earn Enough For Us (Futureman, VA: Garden Of Earthly Delights [digital version])
THE CHECKERED HEARTS: They Don't Know (Die Laughing, Joystick)
SUGAR: Armenia City In The Sky [live] (Rykodisc, Besides)
STEVIE WONDER: Higher Ground (Motown, The Definitive Collection)
THE ENGLISH BEAT: Best Friend (Shout Factory, Keep The Beat)
—
SQUEEZE: Is That Love? (A & M, East Side Story)
THE KINKS: Wait Till The Summer Comes Along (Essential, Kinda Kinks)
THE FLASHCUBES: I Need You (Northside, Flashcubes On Fire)
THEE HEADCOATEES: The First Plane Home (Get Hip, Girlsville)
SUGAR SNOW: She Goes On (n/a, Woodface Reimagined)
LINDA SMITH: In This (Captured Tracks, Till Another Time 1988-1996)
—
VEGAS WITH RANDOLPH: Lake Paradise (single)
CHRIS STAMEY & THE dB'S: (I Thought) You Wanted To Know (Rhino, VA: DIY: Shake It Up!)
KID GULLIVER: Boy In A Bubble (Red On Red, single)
HÜSKER DÜ: Sunshine Superman (Rhino, Everything Falls Apart And More)
THE ISLEY BROTHERS: It's Your Thing (Epic, The Essential Isley Brothers)
GENTLE HEN: No Thugs In Our House (Futureman, VA: Garden Of Earthly Delights [digital version])
—
ANTON BARBEAU: One Of Her Super Powers (Big Stir, Oh The Joys We Live For)
AMY RIGBY: The Good Girls (Koch, 18 Again)
THE GRIP WEEDS: You're So Good To Me (Jem, VA: Jem Records Celebrates Brian Wilson)
THE THOUGHTS: All Night Stand (Rhino, VA: Nuggets II)
SUGAR SNOW: Prettiest Middle Of Nowhere (n/a, Sugar Snow)
THE WHEELS: Bad Little Woman (Rhino, VA: Nuggets II)
—
LINNEA'S GARDEN: Friday Night (Red On Red, Nowhere Friday Nights)
UNCLE TUPELO: I Got Drunk (Legacy, No Depression)
WHISTLESTOP ROCK: Queen Of The Drive-In (single)
THE GODS: Come On Down To My Boat Baby (On The Air, TOE FAT: BBC Sessions 1969-1970)
STOECKEL & PEÑA: Why (Big Stir, single)
KELLEY RYAN: The Church Of Laundry (single)
—
JUSTINE & THE UNCLEAN: Scorpion Bowl To Go (Red On Red, single)
MATTHEW SWEET: Sick Of Myself (Zoo, 100% Fun)
CHUCK BERRY: Sweet Little Sixteen (MCA, The Anthology)
STARE KITS: Strength Accumulate (n/a, Live At Tier 3 1979)
KID GULLIVER: Lila Dreams (Red On Red, Gimme Some Go!)
THE BOOTS: But You'll Never Do It Babe (Rhino, VA: Nuggets II)
—
ORBIS MAX: You Sold Tomorrow (single)
THE PRIMITIVES: Way Behind Me [acoustic version] (BMG, Bombshell)
SUGAR SNOW: He Knows I Love Him Too Much (single)
DAVID BOWIE: Queen Bitch (Virgin, Bowie At The Beeb)
SUNBOURNE RD.: Scars (Kool Kat Musik, Manners Maketh Men)
THE OGDENS: She Made Everything Groovy (Cherry Red, VA: C90)
—
THE DIRTY ROYALS: I'm In Love (Not Lame, VA: International Pop Overthrow Vol. 13)
THE FINKERS: Last Thing On My Mind (Futureman, VA: This Is Rock 'n' Roll Radio, Volume 1)
BRENT SEAVERS: I Wrote A Song (Kool Kat Musik, BS Stands For Brent Seavers)
HARRY NILSSON: You Can't Do That (Ace, VA: Beatlemaniacs!)
SUGAR SNOW: The Word Yes (n/a, Sugar Snow)
THE LINDA LINDAS: Never Say Never (n/a, The Linda Lindas)
THE RAMONES: Now I Wanna Sniff Some Glue (Rhino, It's Alive!)
THE EXPLODING HEARTS: (Making) Teenage Faces (Dirtnap, Shattered)
––
ON THE RUNWAY: This Charade (single)
DR. FEELGOOD: I Don't Mind (Spectrum, VA: Classic Punk)
ANNY CELSI: Sideways Rain (Ragazza, Kaleidoscope Heart: 12 Golden Hits)
HELLO HELEN: Fall's Far Away (Futureman, VA: This Is Rock 'n' Roll Radio, Volume 1)
THE TEARJERKERS: Syracuse Summer (Futureman, VA: This Is Rock 'n' Roll Radio, Volume 3)
THE JAM: Heatwave (Polydor, Direction Reaction Creation)
KID GULLIVER: Forget About Him (Red On Red, single)
THE BEATLES: Here Comes The Sun (Apple, Abbey Road)
—
KEN SHARP: Every Day Is A Holly Day (kensharp.bandcamp.com, Miniatures)
THE MUFFS: That's For Me (Omnivore, No Holiday)