This Is Rock 'n' Roll Radio # 1072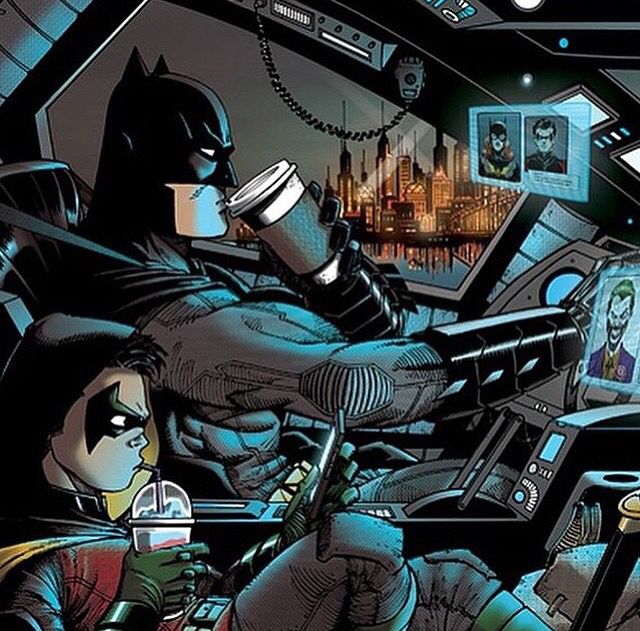 I've never really been a morning person. But it occurs to me that my morning commute is often the best part of the day. It's not because I'm buoyed by naive anticipation or optimism for what the new day might bring–let's not get crazy–but because of the two constants that ride with me at that time. I have my morning mug of coffee. And I have my music.
The car is my preferred place to hear music. As the songs drive me, well baby, I can drive my car. In rain or sleet, gloom or light, as the sun glows sweetly or as the snow piles up with rude impunity, I sip my cup of Chock Full O' Nuts and listen to my Monkees and my Aretha, The Flashcubes, The Bangles, The Chambers Brothers, punk and bubblegum, ska and soul and power pop. Rain? I don't mind. Shine? The weather's fine.
The pursuit of pop music is its own reward. I'm sure we've said that before; I have a tendency to bludgeon my talking points with reckless abandon. But it's true: music rewards us with each listen, whether fresh or familiar. It drives my commute. It drives this radio show. And it's well, well worth the drive. Start your engines. This is what rock 'n' roll radio sounded like on a Sunday night in Syracuse this week.
This Is Rock 'n' Roll Radio with Dana & Carl airs Sunday nights from 9 to Midnight Eastern, on the air in Syracuse at SPARK! WSPJ 103.3 and 93.7 FM, and on the web at http://sparksyracuse.org/ You can read all about this show's long and weird history here: Boppin' The Whole Friggin' Planet (The History Of THIS IS ROCK 'N' ROLL RADIO). TAX DEDUCTIBLE DONATIONS are always welcome.The many fine This Is Rock 'n' Roll Radio compilation albums are still available, each full of that rockin' pop sound you crave. A portion of all sales benefit our perpetually cash-strapped community radio project:
Volume 1: download
Volume 2: CD or download
Volume 3: download
Volume 4: CD or download
Waterloo Sunset–Benefit For This Is Rock 'n' Roll Radio:  CD or download

PS: SEND MONEY!!!! We need tech upgrades like Elvis needs boats. Spark Syracuse is supported by listeners like you. Tax-deductible donations are welcome at
http://sparksyracuse.org/support/
You can follow Carl's daily blog Boppin' (Like The Hip Folks Do) at 
https://carlcafarelli.blogspot.com/
TIRnRR # 1072: 4/11/2021
TIRnRR FRESH SPINS! Tracks we think we ain't played before are listed in bold

THE RAMONES: Do You Remember Rock 'n' Roll Radio? (Rhino, End Of The Century)–
ARETHA FRANKLIN: Save Me (Atlantic, I Never Loved A Man The Way I Love You)
SUGAR PIE DeSANTO: I Want To Know (History Of Soul, VA: Singing From My Soul: Soul Chronology 5)
THE WHO: The Punk Meets The Godfather (MCA, Quadrophenia)
HOLLY GOLIGHTLY: Down Down Down (Damaged Goods, Serial Girlfriend)
MARYKATE O'NEIL: I'm Ready For My Luck To Turn Around (71, 1-800-Bankrupt)
THE BANGLES: The Real World (Omnivore, Ladies And Gentlemen…The Bangles!)
—
ANDREA GILLIS: Leave The Light On (Red On Red, single)
THE LINDA LINDAS: Claudia Kishi (single)
PENELOPE HOUSTON: Scratch (Reprise, Cut You)
RICHARD HELL & THE VOIDOIDS: I Gotta Move (Omnivore, Destiny Street Complete)
CAROLYN FRANKLIN: Reality (Kent, Sister Soul: The Best Of The RCA Years 1969-1976)
THE STEMS: She's Fine (Rhino, VA: Children Of Nuggets)
—
KEN SHARP: Something Happening (kensharp.bandcamp.com, Miniatures)
VIC GODARD & THE SUBWAY SECT: No Love Now (Motion, Twenty Odd Years)
ALLAN KAPLON: Every Single Day (n/a, Notes On A Napkin)
HARMONIC DIRT: Blue Moon Atlas (harmonicdirt.com, Rhode Island Street)
LESLIE ODOM, JR.: Good Times (Abkco, VA: One Night In Miami… OST)
TOM PETTY & THE HEARTBREAKERS: Refugee (MCA, Anthology: Through The Years)
—
THE LEGAL MATTERS: Please Make A Sound (Futureman, Chapter Three)
TEENAGE FANCLUB: God Knows It's True (Rhino, VA: Children Of Nuggets)
PETER, PAUL & MARY: Leaving On A Jet Plane (Warner Brothers, Ten Years Together)
THE CHAMBERS BROTHERS: All Strung Out Over You (Columbia, Time Has Come)
BUDDY HOLLY: You're The One (MCA, Showcase)
THE BEATLES: I've Just Seen A Face (Apple, Help!)
—
BARRY LEE & THE MYSTIC ARROWS: Dearest (Big Stir, single)
THE BEARDS: This Girl (Sympathy For The Record Industry, Funtown)
THE OHIO EXPRESS: Had To Be Me (Real Gone Music, Beg, Borrow & Steal)
XTC: Cross Wires (Caroline, White Music)
THE ARMOIRES: Great Distances (Big Stir, Incognito)
THE BEAT: U.S.A. (Wagon Wheel, The Beat)
—
JOHN FLYNN: Wishing Well (Kool Kat Musik, Citrus)
THE TOURISTS: Blind Among The Flowers (BMG, Greatest Hits)
KID GULLIVER: Boy In A Bubble (Red On Red, single)
X-RAY SPEX: The Day The World Turned Day-Glo [rough mix] (Castle, Germfree Adolescents)
THE POLICE: Roxanne (A & M, Outlandos d'Amour)
SLANT 6: Blue Angel (Dischord, Soda Pop * Rip Off)—
THE FLASHCUBES: Soldier Of Love [live] (unreleased–for now!)
THE CARS: My Best Friend's Girl (Rhino, Just What I Needed)
THE MUFFS: Saying Goodbye (Warner Brothers, The Muffs)
SKY: Homin' Ground (Zen, Don't Hold Back)
THE EQUALS: Baby Come Back (ICE, First Among Equals)
THE TROGGS: Lost Girl (Fontana, Archeology)
—
BEEBE GALLINI: To Love Somebody (Rum Bar, Pandemos)
THE CURE: Jumping Someone Else's Train (Elektra, Boys Don't Cry)
FOOLS FACE: They Don't Apply To You (n/a, Fools Face)LOVE: Alone Again Or (Rhino, Love Story 1966-1972)
EYTAN MIRSKY: Sweeping Up After The Elephants (M-Squared, If Not Now…Later) 
THE JAM: The Modern World (Rhino, VA: DIY: The Modern World)
—
THE SMITHEREENS: Sorry (Entertainment One, Smithereens 2011)
BIG COUNTRY: Prairie Rose (Spectrum, Wonderland)
THE WONDERS: That Thing You Do! (Play-Tone, VA: That Thing You Do! OST)
FOUNTAINS OF WAYNE: Denise (Atlantic, Utopia Parkway)
THE MONKEES: Our Own World (Rhino, Good Times!)
AMY RIGBY: Balls (Koch, The Sugar Tree)
MAD MONSTER PARTY: Can't Stop Loving You (Futureman, VA: This Is Rock 'n' Roll Radio, Volume 3)
THE SMALL FACES: What'cha Gonna Do About It (Deram, The Anthology 1965-1967)
THE FLAMIN' GROOVIES: First Plane Home (Grown Up Wrong, Between The Lines)
SHOES: The Things You Do (Elektra, Tongue Twister)