Everyone's Invited # 204 – 02/14/21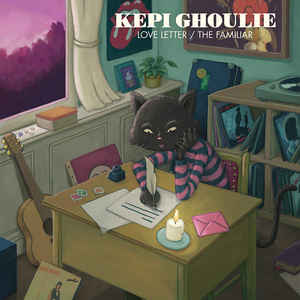 Roses are red, violets are blue, EVERYONE'S INVITED… and I love you. Sunday evenings 7-9pm ET on 103.3 and 93.7 FM and online right here.

02/14/21 playlist:
Porridge Radio – Sweet
The School – Valentine
Crooked Fingers – Call To Love
Regrettes – Teenager In Love
Young Man In A Hurry – A Natural Love
Songhoy Blues – Badala
L Cars – Fashion Model 
Antlered Auntlord – Syrup of Tears
Personal & The Pizzas – 7.99 For Love
Bubblegum Lemonade – Your Valentine (Take Me Back In Time)
Spool – Be My Valentine
Charlie Brown Gets A Valentine – Forget Tonight
Unlovables – If You Were Here
Kepi Ghoulie – Love Letter
Starlight Mints – Submarine # 3
Yo La Tengo – Somebody's In Love
What Made Milwaukee Famous – To Each His Own
Nick Cave – Do You Love Me?
Softies – I Love You More
Black Box Recorder – New Baby Boom
33% Girl – Peace And Love (On Planet Earth)
Necromoon – Casts and Flowers

Working Men's Club – Teeth
Petite League – Moon Dogs
Joan Of Arc – A Party Able Model Of
Pram – Bewitched
Let's Wrestle – If I Keep On Loving You
True Love Always – Torch
Chris Brokaw – I'm The Only One For You
Mindy Smith – The Word
Yeah Is What We Have – On The World, Exploding
Thatcher On Acid – Slumber
Cheekface – Emotional Rent Control
Attwenger – Franze
Crunchcoat – Don't Lose
Del Amitri – Roll To Me