This Is Rock 'n' Roll Radio # 1061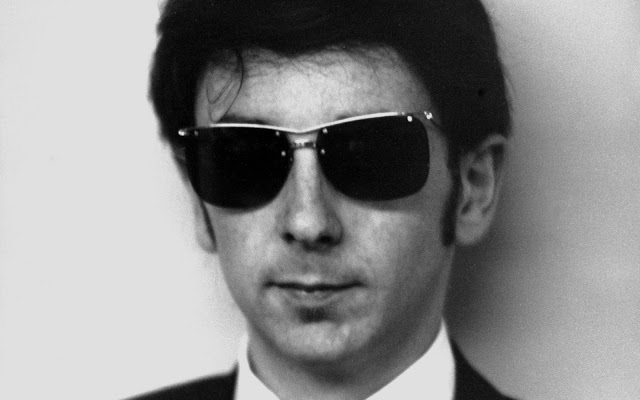 The late Phil Spector leaves behind a troubled (and troubling) legacy. If we can separate the artist from his art, Spector's work should rightly be acclaimed. His Wall Of Sound production and his painstaking pop vision created classics, classics, that will endure long after we've all lost that lovin' feeling upon this mortal plane. Hell, Spector would be a legend even if The Ronettes' "Be My Baby" had been his only record. From The Crystals to Ike and Tina Turner to The Beatles, John Lennon, The Ramones, and so many more, Phil Spector left a legacy of achievement. We can't even imagine how different, how poorer, the history of rockin' pop music would have been without him.
It's still difficult to mourn Spector. He was a prick. And he was a murderer.
I don't think about that when I hear the music. The pleasure of the records doesn't compensate for the sins of the producer. But the pleasure does exist independently. I won't be an apologist for Phil Spector, and I won't mourn him. Nor can I deny his importance in the history of this music I love.
After the news broke that this producer and convicted killer had passed, his ex-wife Ronnie Spector wrote:
"It's a sad day for music and a sad day for me.
When I was working with Phil Spector, watching him create in the recording studio, I knew I was working with the very best. He was in complete control, directing everyone. So much to love about those days.
Meeting him and falling in love was like a fairy tale.
The magical music we were able to make together, was inspired by our love. I loved him madly, and gave my heart and soul to him.
As I said many times when he was alive, he was a brilliant producer, but a lousy husband.
Unfortunately, Phil was not able to live and function outside of the studio.
Darkness set in, many lives were damaged.
I still smile whenever I hear the music we made together, and always will. The music will be forever."
We played just a few examples of that music on this week's show. We also celebrated the music of the late Sylvain Sylvain of The New York Dolls, and reveled in the glory of new, recent, and classic tracks by many of our fave raves. Music does not forgive sins. Nor does music itself commit sins. The music is innocent.
Even when its producer is not.
This is what rock 'n' roll radio sounded like on a Sunday night in Syracuse this week.
This Is Rock 'n' Roll Radio with Dana & Carl airs Sunday nights from 9 to Midnight Eastern, on the air in Syracuse at SPARK! WSPJ 103.3 and 93.7 FM, and on the web at http://sparksyracuse.org/ You can read all about this show's long and weird history here: Boppin' The Whole Friggin' Planet (The History Of THIS IS ROCK 'N' ROLL RADIO). TAX DEDUCTIBLE DONATIONS are always welcome.The many fine This Is Rock 'n' Roll Radio compilation albums are still available, each full of that rockin' pop sound you crave. A portion of all sales benefit our perpetually cash-strapped community radio project:
Volume 1: download
Volume 2: CD or download
Volume 3: download
Volume 4: CD or download
Waterloo Sunset–Benefit For This Is Rock 'n' Roll Radio:  CD or download

PS: SEND MONEY!!!! We need tech upgrades like Elvis needs boats. Spark Syracuse is supported by listeners like you. Tax-deductible donations are welcome at
http://sparksyracuse.org/support/

You can follow Carl's daily blog Boppin' (Like The Hip Folks Do) at 
https://carlcafarelli.blogspot.com/
Hey, Carl's writin' a book! The Greatest Record Ever Made! (Volume 1) will contain 165 essays about 165 songs, each one of 'em THE greatest record ever made. An infinite number of songs can each be the greatest record ever made, as long as they take turns. Updated initial information can be seen here, and you can see my weekly GREM! video rants in my Greatest Record Ever Made! YouTube playlist.

TIRnRR # 1061: 1/24/2021TIRnRR FRESH SPINS! Track we think we ain't played before are listed in bold

THE RAMONES: Do You Remember Rock 'n' Roll Radio? (Rhino, End Of The Century)
—
THE KINKS: Better Things (Velvel, Give The People What They Want)
GEORGE HARRISON: What Is Life (Apple, All Things Must Pass)
THE GOLD NEEDLES: What's Tomorrow Ever Done For You? (Jem, What's Tomorrow Ever Done For You?)
IGGY POP: Pumpin' For Jill (Arista, Party)
AMII STEWART: Knock On Wood [7″ edit] (Sanctuary, Knock On Wood: The Anthology)
SYLVAIN SYLVAIN: Teenage News (Wounded Bird, Sylvain Sylvain)
—
KELLEY RYAN: The Church Of Laundry (single)
SPARKS: Lawnmower (BMG, A Steady Drip, Drip, Drip)
DANNY WILKERSON & LANNIE FLOWERS WITH ORBIS MAX: One Of Kind (SpyderPop, single)
XTC: Wake Up (Virgin, The Big Express)
THE UNDISPUTED TRUTH: Mama, I Got A Brand New Thing (Gordy, Law Of The Land)
THE RONETTES: Be My Baby (EMI. VA: Wall Of Sound: The Very Best Of Phil Spector 1961-1966)
—
DOLPH CHANEY: Now I Am A Man (Big Stir, single)
THE LA'S: There She Goes (Rhino, VA: Children Of Nuggets)
THE 5th DIMENSION: Aquarius/Let The Sun Shine In (The Flesh Failures) (Arista, The Ultimate 5th Dimension)
THE CRYSTALS: Then He Kissed Me (EMI. VA: Wall Of Sound: The Very Best Of Phil Spector 1961-1966)
KISS: Then She Kissed Me (Mercury, Love Gun)
IKE & TINA TURNER: River Deep Mountain High (EMI. VA: Wall Of Sound: The Very Best Of Phil Spector 1961-1966)
—
RICH ARITHMETIC [featuring MAURA KENNEDY]: One Thing (Kool Kat Musik, Shiftingears)
SYL SYLVAIN & THE TEARDROPS: It's Love (Wounded Bird, Syl Sylvain & the Teardrops)
DAVID JOHANSEN: Girls (Razor & Tie, David Johansen)
THE HEARTBREAKERS: Love Comes In Spurts (Cleopatra, Yonkers Demo + Live 1975/1976)
THE CATHOLIC GIRLS: Boys Can Cry (JSP, Rock N' Roll School For Girls)
THE RAMONES: Rock 'n' Roll High School (Rhino, End Of The Century)
—
KATRINA: I Want To Love Again (Katrina's Web, Hearts, Loves & Babys)
MARI ELLIOTT: Silly Billy (Castle, X-RAY SPEX: Let's Submerge)
GEOFF PALMER & LUCY ELLIS: I'll Never Fall In Love Again (Rum Bar, Your Face Is Weird)
THE JAM: That's Entertainment (Polydor, Direction Reaction Creation)
LINDA RONSTADT: Heat Wave (Rhino, Greatest Hits I & II)
ROXY MUSIC: Love Is The Drug (Reprise, Street Life)
—
STUPIDITY/KEITH STRENG: Save Me (single)
NIKKI & THE CORVETTES: He's A Mover (Bomp, Nikki & the Corvettes)
SUGAR SNOW: Riven (Sugar Snow Music, Sugar Snow)
THE TOURISTS: Blind Among The Flowers (Camden, Greatest Hits)
THE SLAPBACKS: Tell Me Why (Futureman, VA: Action Now: 20/20 Re-Envisioned)
HOLLY GOLIGHTLY: Mary-Ann (Vinyl Japan, Laugh It All Up!)
—
RICHARD TURGEON: Let's Take A Drive (single)
BILLY BREMNER: Loud Music In Cars (Gadfly, Bash!)
POPDUDES: Ridin' In My Car (Big Stir, VA: Big Stir Singles: The Sixth Wave)
DR. FEELGOOD: Roxette (Rhino, I'm A Man)
THE CLICK BEETLES: Hey Renee (Futureman, Pop Fossil)
THE ON AND ONS: 9 Days (theonandons.bandcamp.com, Menacing Smile)
—
EVIE SANDS: Another Night (R-Spot, Get Out Of Your Own Way)
LES HANDCLAPS: Cacti Are Delicious Fruit (Handclaps, Ouh Ouh Ah!)
EARTH, WIND & FIRE: Shining Star [alternate version] (Columbia, The Eternal Dance)
THE WHITE STRIPES: Fell In Love With A Girl (Legacy, Greatest Hits)
SUZI QUATRO: Tear Me Apart (Razor & Tie, The Wild One)
THE MUFFS: Pollyanna (Omnivore, No Holiday)
THE EQUALS: Softly Softly (ICE, First Among Equals)
THE BEATLES: Two Of Us (Apple, Let It Be)
THE NEW YORK DOLLS: Personality Crisis (Mercury, New York Dolls)
JOHN LENNON: Instant Karma! (Capitol, The John Lennon Collection)