This Is Rock 'n' Roll Radio # 1057: The Countdown!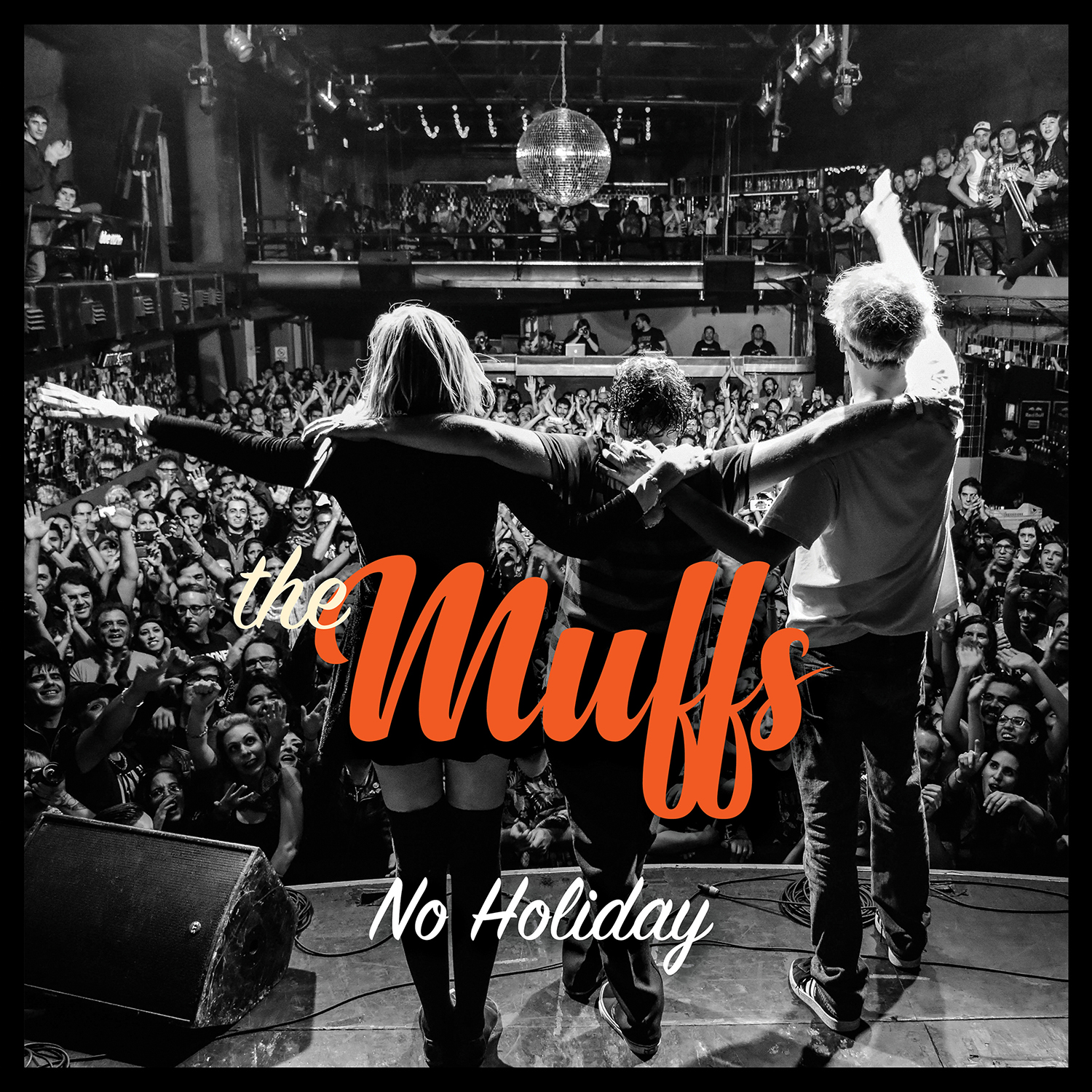 Ah, 2020. No one is sorry to see you go.
But for now, to hell with all of that. We've got some music, and music is usually a good idea. We end every year with a countdown show, playing back what we played a lot over the previous twelve months. The stats are kept for us by the invincible Fritz Van Leaven, and the annual countdown show is always terrific. Music. Man, how could you go wrong when you're playing music?
As always, this year's countdown ignores release-date calendars. Great records don't care what year it is. I barely care what year it is. The list of our 58 most-played tracks in 2020 includes 21 new releases (one of which is a new live version of a song from the '60s), four from 2019, two each from 2018 and 2017, eight from 2000-2016, one from the '90s, six from the '80s, five from the '70s, eight from the '60s (one of which was originally unreleased and generally unheard until the 21st century), and one hardy classic from the '50s. We repeat ourselves again and again again: Right now is always the best time ever for a music fan, because we have everything that came before and we have new fave raves to discover every day.
We have a radio show that can help you with that discovery process.
And yeah, some of our go-to song choices this year may have been an eensy bit influenced by the all-of-this of, y'know, all of this. From "The Day The World Turned Day-Glo" to "I'm Ready For My Luck To Turn Around," the plucky determination and/or willful denial of "This Will Be Our Year" and "This Year's Gonna Be Our Year" to the haunting melancholy of "Persistence Of Memory," and certainly the pissed-off snark of "1-800-Colonoscopy" (aka "The Love Theme From 2020"), our music reflects our world as we see it.
There was never any question of what our # 1 song would be. After the pop world lost the vibrant and irresistible talent of the great Kim Shattuck in 2019, the subsequent release of her group The Muffs' farewell album No Holiday came too late to impact last year's countdown. We made up for it this year. As we continue to mourn Kim, as we mourn the loss of so much in this time of pandemic and upheaval, The Muffs' "On My Own" serves as the anthem for our isolation, our disillusionment. We played it more than we played any other song in 2020.
But: we're not on our own. We're together, to the extent we can be together. We're still here, to the extent we can still be here. We go on, to the extent we can go on. If music is comfort or catharsis, we turn it up, we hold it dear, and we dance to the extent we can dance. God love ya, Kim. And we thank all of you for listening, and for enduring, to the extent you can endure. Keep the faith. Keep on keepin' on.
Every year–even 2020, its unique level of lousy notwithstanding–offers music. New music, old music, any kind music, it's all there for us to crank and wallow within. Did 2020 suck? Yes. Was there great music anyway? Yes. Of course. As my daughter said years ago: music is the heartbeat of the universe. As long as the music keeps playing, that heart keeps beating.
The beat goes on. Kick your shoes off and step on in, 2021. We're delighted to see you. This is what rock 'n' roll radio sounded like on a series of Sunday nights in Syracuse this year.
(And here's the list of our go-to artists this year: This Is Rock 'n' Roll Radio's Most-Played Acts In 2020. Thanks once again to Fritz Van Leaven for building our favorite show of the year. You, sir, are da man.)
This Is Rock 'n' Roll Radio with Dana & Carl airs Sunday nights from 9 to Midnight Eastern, on the air in Syracuse at SPARK! WSPJ 103.3 and 93.7 FM, and on the web at http://sparksyracuse.org/ You can read all about this show's long and weird history here: Boppin' The Whole Friggin' Planet (The History Of THIS IS ROCK 'N' ROLL RADIO). TAX DEDUCTIBLE DONATIONS are always welcome.The many fine This Is Rock 'n' Roll Radio compilation albums are still available, each full of that rockin' pop sound you crave. A portion of all sales benefit our perpetually cash-strapped community radio project:
Volume 1: download
Volume 2: CD or download
Volume 3: download
Volume 4: CD or download
Waterloo Sunset–Benefit For This Is Rock 'n' Roll Radio: CD or download
PS: SEND MONEY!!!! We need tech upgrades like Elvis needs boats. Spark Syracuse is supported by listeners like you. Tax-deductible donations are welcome at
http://sparksyracuse.org/support/
You can follow Carl's daily blog Boppin' (Like The Hip Folks Do) at
https://carlcafarelli.blogspot.com/
Hey, Carl's writin' a book! The Greatest Record Ever Made! (Volume 1) will contain 165 essays about 165 songs, each one of 'em THE greatest record ever made. An infinite number of songs can each be the greatest record ever made, as long as they take turns. Updated initial information can be seen here. My weekly video series The Greatest Record Ever Made! on YouTube has posted my rants about The Ramones' "Do You Remember Rock 'n' Roll Radio?," Badfinger's "Baby Blue," Baron Damon and the Vampires' "The Transylvania Twist," Chuck Berry's "Promised Land," Dusty Springfield's "I Only Want To Be With You," The Sex Pistols' "God Save The Queen," Elvis Presley's "Heartbreak Hotel," and Big Mama Thornton's "Hound Dog," Patti Smith's "Gloria," and The Monkees' "Riu Chiu."

TIRnRR # 1057: 12/27/2020 THE COUNTDOWN!

58. DEAR STELLA: Time Machine (dearstellamusic.com, Time Zones)
57. RICH FIRESTONE: If The Sun Doesn't Shine (thememusictribute.bandcamp.com, THE TM COLLECTIVE: Green Thoughts)
56. NICK PIUNTI & THE COMPLICATED MEN: Upper Hand (Jem, Downtime)
55. THE MnMs: I'm Tired (Burger, Melts In Your Ears 1980-1981)
54. KID GULLIVER: Forget About Him (Red On Red, single)
53. LIBRARIANS WITH HICKEYS: That Time Is Now (Big Stir, Long Overdue)
52. THE JANGLE BAND: So Long (joealgeri.bandcamp.com, The Metro Hotel EP)
51. THE MIDNIGHT CALLERS: 41 Miles To Roscoe (Jem, Red Letter Glow)
50. HOLLY GOLIGHTLY: I Can't Stand It (Damaged Goods, My First Holly Golightly Album)
49. POP CO-OP: The Price Of Admission (Futureman, Factory Settings)
48. THE MUFFS: Pollyanna (Omnivore, No Holiday)
47. BUFFALO SPRINGFIELD: Sit Down I Think I Love You (Rhino, Buffalo Springfield)
46. THE BANGLES: Live (Columbia, All Over The Place)
45. X-RAY SPEX: The Day The World Turned Day-Glo (Sanctuary, Germ Free Adolescents)
44. THE BROTHERS STEVE: We Got The Hits (Big Stir, # 1)
43. ANNY CELSI: Sideways Rain (Ragazza, Kaleidoscope Heart: 12 Golden Hits)
42. THE ROLLING STONES: Get Off Of My Cloud (Abkco, December's Children (And Everybody's])
41. SQUEEZE: Annie Get Your Gun (A & M, The Squeeze Story)
40. LES HANDCLAPS: Cacti Are Delicious Fruit (Handclaps, Ouh Ouh Ah!)
39. THE NASHVILLE RAMBLERS: The Trains (Rhino, VA: Children Of Nuggets)
38. ROBERT GORDON: Someday Someway (Razor & Tie, Red Hot 1977-1981)
37. HOLLY GOLIGHTLY: Time Will Tell (Damaged Goods, Truly She Is None Other)
36. THE SOFT BOYS: I Wanna Destroy You (Matador, Underwater Moonlight)
35. P. P. ARNOLD: The First Cut Is The Deepest (Immediate, The First Cut)
34. THE SHANG HI LOS: Sway Little Player (Rum Bar, Kick It Like A Wicked Bad Habit)
33. THE CORNER LAUGHERS: The Accepted Time (Big Stir, Temescal Telegraph)
32. THE WEEKLINGS: In The Moment (Jem, 3)
31. THE GOLD NEEDLES: Billy Liar (Jem, single)
30. THE GO-GO'S: Club Zero (single)
29. THE MYNAH BIRDS: It's My Time (Ace, VA: You Heard Them Here First)
28. DR. FEELGOOD: I Don't Mind (Rhino, VA: Classic Punk)
27. MARY LOU LORD: Driven Away (Rubric, Speeding Motorcycle)
26. JOAN ARMATRADING: Me Myself I (A & M, Greatest Hits)
25. THE NERVES: Walking Out On Love (Alive, One Way Ticket)
24. HARMONIC DIRT: Maybe (harmonicdirt.com, Anthracite)
23. WHISTLESTOP ROCK: Queen Of The Drive-In (whistlestoprock1.bandcamp.com)
22. ROB MARTINEZ: All I Ever Wanted (Karma Frog, Maybe Miss America)
21. WILD KISSES: Feels So Fine (wildkisses.bandcamp.com)
20. LES HANDCLAPS: Trop Tard (Handclaps, Sessions: Brooklyn)
19. POP CO-OP: Persistence Of Memory (Futureman, Factory Settings)
18. POP CO-OP: No Man's Land (Futureman, Factory Settings)
17. SKEETER DAVIS: I Can't Stay Mad At You (Real Gone Music, VA: Honeybeat)
16. THE ZOMBIES: This Will Be Our Year (Big Beat, Odessey And Oracle)
15. DEAN LANDEW: After Work (deanlandew.bandcamp.com)
14. CHUCK BERRY: Johnny B. Goode (MCA, The Anthology)
13. EYTAN MIRSKY: This Year's Gonna Be Our Year (M-Squared, Year Of The Mouse)
12. THE ON AND ONS: 9 Days (theonandons.bandcamp.com, Menacing Smile)
11. THE MONKEES: The Door Into Summer (Rhino, The Mike & Micky Show)
10. THE BEVIS FROND: He'd Be A Diamonmd (Rubric, New River Head)
9. BIG STAR: September Gurls (Ardent, # 1 Record/Radio City)
8. THE ISLEY BROTHERS: It's Your Thing (Epic, The Essential Isley Brothers)
7. THE WHO: I Can't Explain (MCA, My Generation)
6. JUSTINE & THE UNCLEAN: Vengeance (Rum Bar, single)
5. BASH AND POP: Anything Could Happen (Fat Possum, Anything Could Happen)
4. MARYKATE O'NEIL: I'm Ready For My Luck To Turn Around (71, 1-800-Bankrupt)
3. MARY LOU LORD: Right On 'Till Dawn (Rubric, Speeding Motorcycle)
2. BILL BERRY: 1-800-Colonoscopy (Kool Kat Music, VA: For The Record–A Tribute To John. Wicks)
AND TIRnRR's # 1 MOST-PLAYED TRACK IN 2020:
THE MUFFS: On My Own (Omnivore, No Holiday)