This Is Rock 'n'; Roll Radio # 1055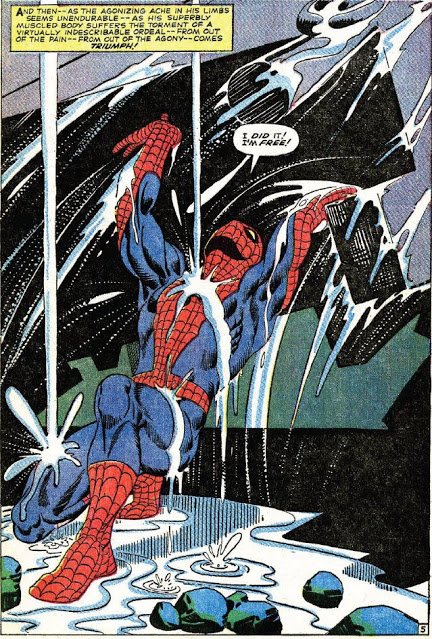 Man, this year sucked. In normal times, I vacillate between believing the glass is half-full and insisting that the glass is half-empty, dirty, cracked, and who would wanna drink this swill anyway? I can be made out of hope, and I can be made out of regret. I don't think I'm bipolar–I live in Syracuse, so I'm more likely to be North Polar–but I'm aware of both reasons to be cheerful and just cause to feel dreadful. Yin and yang, ping and pong. In normal times.
2020 hasn't been normal, no matter how much we try to expand the parameters of "normal."
I do believe things will get better. Not fast enough, granted, but soon. That's little or no comfort for those who've lost a cherished something or someone, a missing piece that can't be replaced. Nothing I say or do can erase the sorrow, the dread, or the cold sense of uncertainty that engulf so many of our friends, family, peers, co-workers, idols, and passers-by.
Dana and I play pop music on the radio. It doesn't solve anything. It offers little respite from the all-of-this of all of this. But it's fun. Maybe it's cathartic, or maybe it has no right to pretend it is. It's a temporary sanctuary, shelter from the storm. It's okay to enjoy a moment, if you have the option.
This year sucked. It's possible that another half-empty glass awaits us. Either way, we'll toast to something better, for all of us. This is what rock 'n' roll radio sounded like on a Sunday night in Syracuse this week.
NEXT WEEK: on December 20th, it's The 22nd Annual This Is Rock 'n' Roll Radio Christmas Show
IN TWO WEEKS: on December 27th, THE COUNTDOWN!
This Is Rock 'n' Roll Radio with Dana & Carl airs Sunday nights from 9 to Midnight Eastern, on the air in Syracuse at SPARK! WSPJ 103.3 and 93.7 FM, and on the web at http://sparksyracuse.org/ You can read all about this show's long and weird history here: Boppin' The Whole Friggin' Planet (The History Of THIS IS ROCK 'N' ROLL RADIO). TAX DEDUCTIBLE DONATIONS are always welcome.The many fine This Is Rock 'n' Roll Radio compilation albums are still available, each full of that rockin' pop sound you crave. A portion of all sales benefit our perpetually cash-strapped community radio project:
Volume 1: download
Volume 2: CD or download
Volume 3: download
Volume 4: CD or download
Waterloo Sunset–Benefit For This Is Rock 'n' Roll Radio: CD or download
PS: SEND MONEY!!!! We need tech upgrades like Elvis needs boats. Spark Syracuse is supported by listeners like you. Tax-deductible donations are welcome at
http://sparksyracuse.org/support/
You can follow Carl's daily blog Boppin' (Like The Hip Folks Do) at
https://carlcafarelli.blogspot.com/
Hey, Carl's writin' a book! The Greatest Record Ever Made! (Volume 1) will contain 165 essays about 165 songs, each one of 'em THE greatest record ever made. An infinite number of songs can each be the greatest record ever made, as long as they take turns. Updated initial information can be seen here. My weekly video series The Greatest Record Ever Made! on YouTube has posted my rants about The Ramones' "Do You Remember Rock 'n' Roll Radio?," Badfinger's "Baby Blue," Baron Damon and the Vampires' "The Transylvania Twist," Chuck Berry's "Promised Land," Dusty Springfield's "I Only Want To Be With You," The Sex Pistols' "God Save The Queen," Elvis Presley's "Heartbreak Hotel," and Big Mama Thornton's "Hound Dog."
Now: on with the show!
TIRnRR # 1055: 12/13/2020TIRnRR FRESH SPINS! Tracks we think we ain't played before are listed in bold.
THE RAMONES: Do You Remember Rock 'n' Roll Radio? (Rhino, End Of The Century)
—
CHUCK BERRY: Johnny B. Goode (MCA, The Anthology)
THE ROLLING STONES: I'm Free (Abkco, December's Children [And Everybody's])
ORBIS MAX WITH LISA MYCHOLS: Ooh Baby Baby (single)
BOB SEGER & THE LAST HEARD: Persecution Smith (Belvedere, VA: Michigan Nuggets)
CURTIS MAYFIELD: Superfly (Buddah, VA: Dick Clark 20 Years Of Rock N' Roll)
PARKS: Lawnmower (BMG, A Steady Drip, Drip, Drip)
—
VEGAS WITH RANDOLPH FEATURING KEN STRINGFELLOW: Howl At The Moon (single)
THE GOLD NEEDLES: Billy Liar (Jem, single)
THE LONG RYDERS: 10-5-60 (PolyGram, The Long Ryders Anthology)
THE CHORDS: Maybe Tomorrow (Polydor, So Far Away)
CHRIS POPE & THE CHORDS UK: Listen To The Radio (Big Stir, single)
BOW WOW WOW: Go Wild In The Country (Cherry Red, Your Box Set Pet)
—
KINGMIXER: Talking Down To Me (unreleased)
GEORGE HARRISON: Poor Little Girl (Dark Horse, Best Of Dark Horse 1976-1989)
KID GULLIVER: Forget About Him (Red On Red, single)
ALEX HARVEY & HIS SOUL BAND: Parchman Farm (Spectrum, Shout: The Essential Alex Harvey)
SMOKEY ROBINSON & THE MIRACLES: The Tears Of A Clown (Motown, VA: Hitsville USA)
JEFFERSON AIRPLANE: Tobacco Road (RCA, Jefferson Airplane Takes Off)
—
IRENE PEÑA: Ridiculous (single)
BANGTAILS: Patron Of The Arts (Bangtail, VA: Strum & Thrum)
THE AMERICAN BREED: Bend Me, Shape Me (Varese Sarabande, Bend Me, Shape Me)
THE VANDYKES: Breakin' My Heart (Captured Tracks, VA: Strum & Thrum)
THE GO-GO'S: Club Zero (single)
THE CYCLONES: I'm In Heaven (Captured Tracks, VA: Strum & Thrum)
—
THE YES IT IS!: The Night I Heard A Scream (Big Stir, single)
SALEM 66: Seven Steps Down (Plexus, Out In The Cold)
BLAKE BABIES: Out There (Mammoth, Sunburn)
THE HUMAN BEINGS: Because I Love Her (Belvedere, VA: Michigan Nuggets)
POP CO-OP: Persistence Of Memory (Futureman, Factory Settings)
TELEVISION: See No Evil (Elektra, Marquee Moon)
—
I DO YOU DO KARATE:  Boys On The Corner (Half A Cow, One Last Job In Mexico)
HARMONIC DIRT: Maybe (harmonicdirt.com, Anthracite)
THE EVERLY BROTHERS: Mama Tried (Rhino, Heartaches And Harmonies)
THE VAVAVOODOS: B-Girls On Rollerskates ( Apocalypse Wow)
WAR: Low Rider (Hip-O, Icon 2)
THE WOOLIES: Who Do You Love (Spirit, Basic Rock)
—
JOE NORMAL: Stuck In A Job (Big Stir, single)
THE WANTED: In The Midnight Hour (A & M, single)
WILSON PICKETT: Sugar Sugar (Rhino, A Man And a Half)
THE RATIONALS: Leavin' Here (Belvedere, VA: Michigan Nuggets)
DEAR STELLA: Time Machine (dearstellamusic.com, Time Zones)
THE PRETENDERS: Kid (Sire, The Singles)
—
THE KINKS: Till The End Of The Day (Sanctuary, The Anthology 1964-1971)
MY RIGBY: Stop Showing Up In My Dreams (Koch, The Sugar Tree)
MIKE BROWNING: We're Hangin' Out (n/a, Never Too Late)
THE MUFFS: On My Own (Omnivore, No Holiday)
THE MYNAH BIRDS: It's My Time (Ace, VA: You Heard Them Here First)
THE BEATLES: It's Only Love (Apple, Help!)
THE SHANG HI LOS: Sway Little Player (Rum Bar, single)
MARY LOU LORD: Right On 'Till Dawn (Rubric, Speeding Motorcycle)
THE ELECTRIC PRUNES: Get Me To The World On Time (Collectors' Choice Music, I Had Too Much To Dream [Last Night])
THE BEVIS FROND: Lights Are Changing (Rhino, VA: Children Of Nuggets)
THE MONKEES: Love Is Only Sleeping (Rhino, Pisces, Aquarius, Capricorn & Jones, Ltd.)
THE DIRTY MAC: Yer Blues (Abkco, VA: The Rolling Stones Rock And Roll Circus)