This Is Rock 'n' Roll Radio # 1051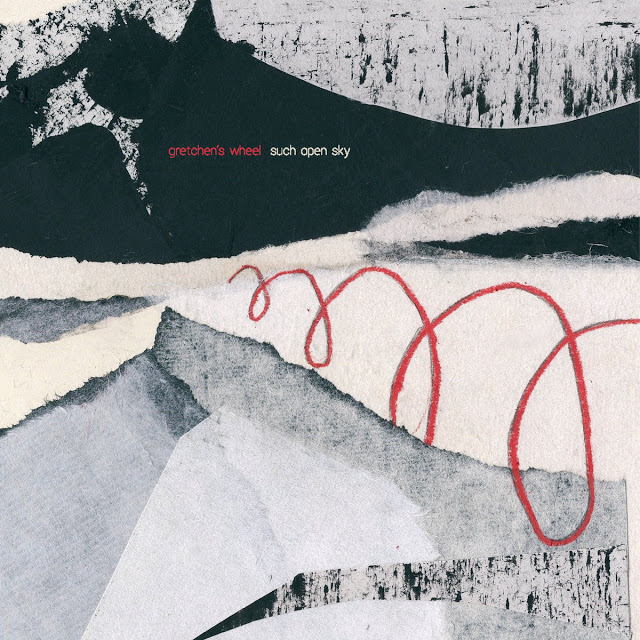 Last week on my blog, I posted the liner notes I wrote for the 1997 Rhino Records compilation Poptopia! Power Pop Classics Of The '90s. The opening paragraphs from that essay bear repeating:
"The 1990s are the best of times to be a power pop fan.
"Oh, you can scoff if you wish, but the evidence is incontrovertible. Aside from the plethora of classic pop reissues available now in greater abundance than ever before, the '90s have seen a veritable explosion of worthy acts working within the broad context of pure pop and power pop, vying for your heart, mind, and wallet with unabashed hooks and harmonies, and a killer instinct that'll go for your throat if your heart won't answer."
Let me amend that first line: Right now is always the best time to be a fan of pop music. Always. You have decades and decades of accumulated fave raves, from Chuck Berry to The Ramones to Amy Rigby. You have tons of additional great old stuff you don't really know about yet, magical musical treasures awaiting your eventual discovery. And you have the delight of the new, the sheer thrill of fresh wonders being created in the moment. Right now.
You don't like what's on pop radio today? Whether you do or don't, there's more out there, so much more. Dig what you dig. But keep your ears open. Review pop music's core mantras, recited so often in this space: every favorite record begins as something you've never heard before; any record you ain't heard is a new record; great records don't care what year it is; right now is always the best time to be a fan of pop music.
This week's TIRnRR offers sublime new (or new to us) sounds from Gretchen's Wheel, Kid Gulliver, Dear Stella, Ken Sharp, Jim Basnight, Popdudes, The Beths, Orbis Max with Emperor Penguin, Jeremy, and Allyson Seconds and Anton Barbeau. We gleefully mingle all of these with the tried-and-true brilliance of The Four Tops, The Replacements, Bow Wow Wow, Joan Armatrading, Mott the Hoople, The Marvelettes, Gang of Four, Dusty Springfield, and Badfinger, as well as recent gems by The BAR, The Midnight Callers, Mike Browning, and The Shang Hi Los. Your calendar does not apply to us. Right now. Always. Right now. This is what rock 'n' roll radio sounded like on a Sunday night in Syracuse this week.
This Is Rock 'n' Roll Radio with Dana & Carl airs Sunday nights from 9 to Midnight Eastern, on the air in Syracuse at SPARK! WSPJ 103.3 and 93.7 FM, and on the web at http://sparksyracuse.org/ You can read all about this show's long and weird history here: Boppin' The Whole Friggin' Planet (The History Of THIS IS ROCK 'N' ROLL RADIO). TAX DEDUCTIBLE DONATIONS are always welcome.The many fine This Is Rock 'n' Roll Radio compilation albums are still available, each full of that rockin' pop sound you crave. A portion of all sales benefit our perpetually cash-strapped community radio project:
Volume 1: download
Volume 2: CD or download
Volume 3: download
Volume 4: CD or download
Waterloo Sunset–Benefit For This Is Rock 'n' Roll Radio: CD or download
PS: SEND MONEY!!!! We need tech upgrades like Elvis needs boats. Spark Syracuse is supported by listeners like you. Tax-deductible donations are welcome at
http://sparksyracuse.org/support/
You can follow Carl's daily blog Boppin' (Like The Hip Folks Do) at
https://carlcafarelli.blogspot.com/
Hey, Carl's writin' a book! The Greatest Record Ever Made! (Volume 1) will contain 165 essays about 165 songs, each one of 'em THE greatest record ever made. An infinite number of songs can each be the greatest record ever made, as long as they take turns. Updated initial information can be seen here. My weekly video series The Greatest Record Ever Made! on YouTube has posted my rants about The Ramones' "Do You Remember Rock 'n' Roll Radio?," Badfinger's "Baby Blue," Baron Damon and the Vampires' "The Transylvania Twist," Chuck Berry's "Promised Land," and Dusty Springfield's "I Only Want To Be With You."
Now: on with the show!
TIRnRR # 1051: 11/15/2020TIRnRR FRESH SPINS! Tracks we think we ain't played before are listed in bold.
THE RAMONES: Do You Remember Rock 'n' Roll Radio? (Rhino, End Of The Century)–KID GULLIVER: Forget About Him (Red On Red, single)THE MUFFS: Really Really Happy (Five Foot Two, Really Really Happy)THE FOUR TOPS: Something About You (Motown, The Ultimate Collection)AMY RIGBY: Summer Of My Wasted Youth (Koch, Middlescence)BOW WOW WOW: Do You Wanna Hold Me? (Sony BMG, Love, Peace & Harmony)IGGY POP: Pumpin' For Jill (Arista, Party)–GRETCHEN'S WHEEL: You Should Know (Futureman, Such Open Sky)PATTI SMITH: Dancing Barefoot (Arista, Land)THE BETHS: Uptown Girl (Carpark, Future Me Hates Me)JEFFERSON AIRPLANE: 3/5 Of A Mile In 10 Seconds (RCA, Surrealistic Pillow)FREDA PAYNE: Band Of Gold (Rhino, VA: Can You Dig It?)THE RAMONES: Do You Wanna Dance (Rhino, Rocket To Russia)–THE BETHS: I'm Not Getting Excited (Carpark, Jump Rope Gazers)JOAN ARMATRADING: Me Myself I (A & M, Greatest Hits)CHUCK BERRY: Thirty Days (MCA, The Anthology)THE REPLACEMENTS: Waitress In The Sky (Sire, Tim)POPDUDES: Share The Land (Big Stir, single)THE STONE PONEYS: Different Drum (Rhino, LINDA RONSTADT: Greatest Hits 1 & 2)–JEREMY: Living The Dream (JAM, Living The Dream)CROWDED HOUSE: Don't Dream It's Over (A & M, Crowded House)THE ZOMBIES: This Will Be Our Year (Big Beat, Zombie Heaven)LYRES: You Won't Be Sad Anymore (Matador, Lyres Lyres)THE MARVELETTES: I'll Keep Holding On (Motown, The Definitive Collection)MOTT THE HOOPLE: All The Young Dudes (Columbia, The Ballad Of Mott)–KEN SHARP: Mr. Popularity (single)ANY TROUBLE: Playing Bogart (Stiff, Where Are All The Nice Girls)MIKE BROWNING: We're Hangin' Out (n/a, Never Too Late)GANG OF FOUR: At Home He's A Tourist (V2, Return The Gift)THE SHANG HI LOS: Sway Little Player (Rum Bar, VA: Rocktober)THE FLATMATES: I Could Be In Heaven (Cherry Red, Potpourri)–DEAR STELLA: Time Machine (dearstellamusic.com, Time Zones)SPLIT ENZ: History Never Repeats (A & M, History Never Repeats)THE CONTOURS: Do You Love Me (Motown, The Very Best Of The Contours)THE MO-DETTES: White Mice (Rhino, VA: DIY: Starry Eyes)THE BAR: It's Just You (The Kids At Our House, The BAR)THE FLASHCUBES: It's You Tonight (Northside, Bright Lights)–ORBIS MAX WITH EMPEROR PENGUIN: Talk To Me (single)THE MnM's: I'm Tired (Burger, Melts In Your Ears 1980-1981)THE POP!: Down On The Boulevard (Rhino, VA: DFIY: We're Desperate)THE NASHVILLE RAMBLERS: The Trains (Rhino, VA: Children Of Nuggets)THE MONKEES: Words (Rhino, Pisces, Aquarius, Capricorn & Jones, Ltd.)THE GANTS: I Wonder (Rhino, VA: Nuggets)–JIM BASNIGHT: New Guitar In Town (Precedent, Jokers, Idols & Misfits)MAKIN' TIME: Feels Like It's Love (RPM, Rhythm!)SOLOMON BURKE: Everybody Needs Somebody To Love (Rhino, The Very Brest Of Solomon Burke)HOLLY GOLIGHTLY: I Can't Stand It (Damaged Goods, My First Holly Golightly Album)DUSTY SPRINGFIELD: I Only Want To Be With You (Mercury, The Very Best Of Dusty Springfield)WRECKLESS ERIC: Take The Cash (K.A.S.H.) (Salvo, Hits, Misses, Rags & Tatters)ALLYSON SECONDS AND ANTON BARBEAU: Octagon (Big Stir, Bag Of Kittens)THE BEAT: Rock And Roll Girl (Wagon Wheel, The Beat)THE SWING SET: Trying To Get You Out Of My Mind (Peppermint, single)THE LA'S: There She Goes (Rhino, VA: Children Of Nuggets)THE MIDNIGHT CALLERS: 41 Miles To Roscoe (Jem, Red Letter Glow)BADFINGER: No Matter What (Apple, No Dice)