This Is Rock 'n' Roll Radio # 1042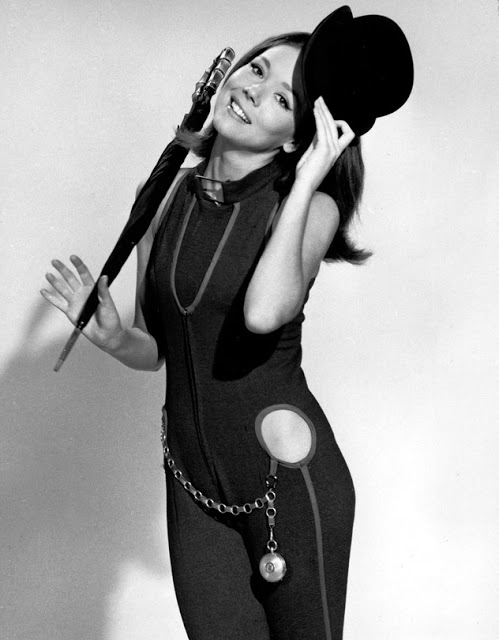 The pursuit of pizzazz is a higher calling.

Over the course of nearly 21 years of This Is Rock 'n' Roll Radio with Dana & Carl, we've used a number of slogans and catchphrases to describe and/or hype whatever the hell it is we do. And yeah, that includes "whatever the hell it is we do," which I stole from Groo The Wanderer writer Mark Evanier. We're The Best Three Hours Of Radio On The Whole Friggin' Planet. The weekend stops here! Radio's job is to sell records. Any record you ain't heard is a new record. The Greatest Record Ever Made!

And the pursuit of pizzazz is a higher calling.

That's not so much a catchphrase as it is a statement of intent. It's our ongoing effort to be Alan Freed, Murray the K, Jimmy O'Neill, Rodney Bingenheimer, John Peel, Dave Frisina, and every great AM or FM DJ we ever heard on WOLF, WNDR, WAER, WOUR, WCMF, WAQX, CHUM, WGRQ, WUWU, WBNY, on the internet, on satellite. It's what Michael McCartney, Summer Blue, and Tanya Teal do in Maui on The Time Machine. It's what Ronnie Dark, John Walsh, and Mike Adams do in Syracuse on The Wax Museum, what Mike Murray does in Rochester on Whole Lotta Shakin'. It's the same goal pursued by so many of our friends and kindred spirits, from Becky Ebenkamp to Robbie White to Rich Firestone to Craig Leve, Alan Haber, Jim Prell, Michael Bennett, Dave the Boogieman and Barry Dreyfus, Adam Waltemire, Mike Lidskin, and…it's a long list. No matter how many more I mention, I would still be omitting credit to someone equally deserving.

Pizzazz.

We do radio shows because we're grateful for all that radio has meant to us, and because we believe–absolutely believe–that we can contribute to radio's rich present and future. Life. Liberty. Happiness. Pizzazz? We're in pursuit. Join us in our quest. This is what the pursuit of pizzazz sounded like on a Sunday night in Syracuse this week.

(NOTE: This week's playlist was assembled prior to news of the passing of actress Diana Rigg, co-star of TV's The Avengers and one of the principal players in my favorite James Bond film, On Her Majesty's Secret Service. You wanna talk pizzazz? Diana Rigg had pizzazz to spare. Dana had time to add the opening and closing TV themes from The Avengers in tribute to Ms. Rigg. There is a wonderful YouTube video of Diana Rigg in action as Emma Peel in The Avengers, set to "You Really Got Me" by The Kinks. It is a coincidence that this week's show opens with that song. Godspeed, Diana Rigg.)
This Is Rock 'n' Roll Radio with Dana & Carl airs Sunday nights from 9 to Midnight Eastern, on the air in Syracuse at SPARK! WSPJ 103.3 and 93.7 FM, and on the web at http://sparksyracuse.org/ You can read all about this show's long and weird history here: Boppin' The Whole Friggin' Planet (The History Of THIS IS ROCK 'N' ROLL RADIO). TAX DEDUCTIBLE DONATIONS are always welcome.

The many fine This Is Rock 'n' Roll Radio compilation albums are still available, each full of that rockin' pop sound you crave. A portion of all sales benefit our perpetually cash-strapped community radio project:

Volume 1: download
Volume 2: CD or download
Volume 3: download
Volume 4: CD or download
Waterloo Sunset–Benefit For This Is Rock 'n' Roll Radio: CD or download
PS: SEND MONEY!!!! We need tech upgrades like Elvis needs boats. Spark Syracuse is supported by listeners like you. Tax-deductible donations are welcome at
http://sparksyracuse.org/support/
You can follow Carl's daily blog Boppin' (Like The Hip Folks Do) at
https://carlcafarelli.blogspot.com/

Hey, Carl's writin' a book! The Greatest Record Ever Made! (Volume 1) will contain 165 essays about 165 songs, each one of 'em THE greatest record ever made. An infinite number of songs can each be the greatest record ever made, as long as they take turns. Updated initial information can be seen here.

TIRnRR # 1041: 9/13/2020
TIRnRR FRESH SPINS! Tracks we think we ain't played before are listed in bold.

LAURIE JOHNSON ORCHESTRA: The Avengers [opening theme]
THE RAMONES: Do You Remember Rock 'n' Roll Radio? (Rhino, End Of The Century)
—
THE KINKS: You Really Got Me (Sanctuary, The Ultimate Collection)
THE SMALL FACES: Comin' Home Baby (Audio Vaults, Transmissions 1965-1968)
THE SMALL FACES: You Need Loving (Audio Vaults, Transmissioins 1965-1968)
THE TWEEDS: I Need That Record (Big Beat, VA: Come On Let's Go!)
IRENE PEÑA: I Won't Back Down (Futureman, single)
STEVIE WONDER: Superstition (Motown, The Definitive Collection)
—
JOE GIDDINGS: If I Don't Have Love (Kool Kat Musik, Better From Here)
THE GROOVIE GHOULIES: Carly Simon (Lookout, VA: Lookout! Freakout!)
THE VELVELETTES: He Was Really Sayin' Somethin' (Motown, The Very Best Of The Velvelettes)
JOEY MOLLAND: You Make Me Sick (Rykodisc, The Pilgrim)
THE DAHLMANNS: Shake Me Up Tonight (Pop Detective, All Dahled Up)
THE SECRETS: Radio Heart (Big Beat, VA: Come On Let's Go!)
—
THE REVELATIONS: Why When Love Is Gone (Red River, The Cost Of Living)
ASTROPUPPEES: Little Chick Tsunami (Manatee, Little Chick Tsunami)
CHICAGO: Feelin' Stronger Every Day (Rhino, The Very Best Of Chicago: Only The Beginning)
HELLO HELEN: Fall's Far Away (Futureman, VA: This Is Rock 'n' Roll Radio, Volume 1)
THE ISLEY BROTHERS: It's Your Thing (Legacy, The Essential Isley Brothers)
THE HUMBUGS: She's Not Sad (Oddvious, Twist The Truth)
—
KEN SHARP: Halyx Rising (Lora's Song) (kensharp.bandcamp.com, single)
DAVE EDMUNDS: Queen Of Hearts (Rhino, The Dave Edmunds Anthology 1968-1990)
THE COWSILLS: Love American Style (Cow Chip. Captain Sad And His Ship Of Fools & II x II)
THE RAMONES: Substitute (Radioactive, Acid Eaters)
WHISTLESTOP ROCK: Queen Of The Drive-In (whistlestoprock1.bandcamp.com)
MATTHEW SWEET & SUSANNA HOFFS: Different Drum (Shout Factory, Under The Covers Vol. 1)
—
JASON BERK: Strangers (Big Stir, single)
CHEWY MARBLE: The Things You Do (Parasol, VA: Shoe Fetish)
SHOES: I Miss You (Big Deal, VA: Yellow Pills Volume 1)
PAUL McCARTNEY: Another Day (Capitol, Wingspan)
SHAUN CASSIDY: So Sad About Us (Curb, Greatest Hits)
THE DAMNED: Smash It Up (Part 2) (Sanctuary, Smash It Up)
—
CHUCK BERRY: Nadine (Is It You?) (MCA, The Anthology)
THE ROLLING STONES: Get Off Of My Cloud (Abkco, December's Children [And Everybody's])
THE MYNAH BIRDS: I Got You (In My Soul) (Motown, VA: Unreleased 1966)
DIRTY LOOKS: Let Go (Big Beat, VA: Come On Let's Go!)
BLUE ÖYSTER CULT: This Ain't The Summer Of Love (Legacy, Workshop Of The Telescopes)
UTOPIA: One World (Rhino, Swing To The Right)
—
THE CAVEDOGS: Tayter Country (Capitol, Joy Rides For Shut-Ins)
THE NASHVILLE RAMBLERS: The Trains (Rhino, VA: Children Of Nuggets)
NICK FRATER: Let's Hear It For Love (Big Stir, Fast & Loose)
SIMON MOREL: Always Greener (simonmorel.com, Record # 2)
BILL BERRY: 1-800-Colonoscopy (Kool Kat Musik, VA: For The Record–A Tribute To John Wicks)
THE KURSAAL FLYERS: Television Generation (Rhino, VA: DIY: Teenage Kicks)
—
THE MONKEES: The Door Into Summer (Rhino, The Mike & Micky Show)
BRUCE SPRINGSTEEN: Girls In Their Summer Clothes (Columbia, Magic)
THE BEACH BOYS: God Only Knows (Capitol, Pet Sounds)
BUFFALO SPRINGFIELD: Bluebird (Rhino, Buffalo Springfield)
SPLIT ENZ: I Got You (A & M, History Never Repeats)
SQUEEZE: Pulling Mussels (From The Shell) (A & M, The Squeeze Story)
REDD KROSS: Stay Away From Downtown (Merge, Researching The Blues)
COTTON MATHER: My Before And After (Copper, Kontiki)
THE FOUR TOPS: It's The Same Old Song (Motown, The Ultimate Collection)
THE MUFFS: On My Own (Omnivore, No Hoiliday)
—
LAURIE JOHNSON ORCHESTRA: The Avengers [closing theme]