This Is Rock 'n' Roll Radio # 1039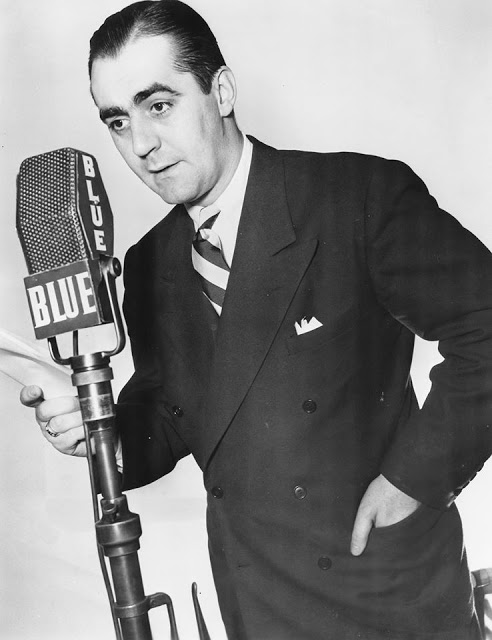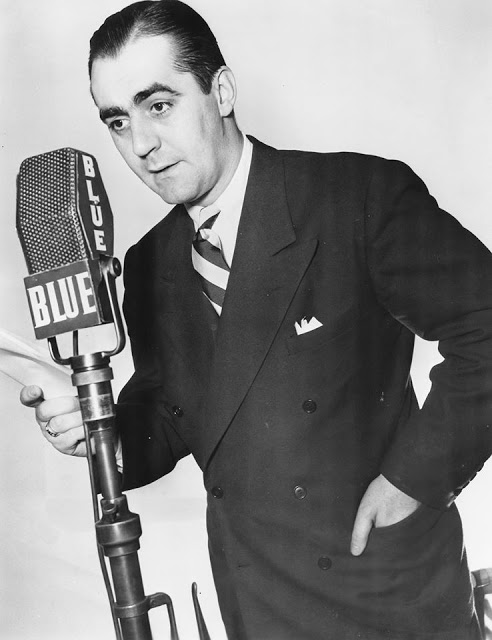 Does the playlist below seem eclectic? A radio show that begins with a new digital single B-side from Vegas With Randolph and ends with the amusingly peckish absurdity of Jim Backus And Friend's Dr. Demento favorite "Delicious" might seem willful in its effort to mix the seemingly unmixable. Considering that the playground in between those posts includes a Dave Clark Five LP track, Fountains Of Wayne covering Britney Spears, Tavares covering The Edgar Winter Group, an early '60s rock instrumental cover of "The Blue Tailed Fly," plus more soul, punk, indie, power pop, and rock 'n' roll, one might conclude that our format is all over the freakin' map.

But it's not. It's not. It's pop music. It's ALL pop music.

We don't play things for shock value. It's ALL pop music. We play the hits. We play what ought to have been hits. And we play what never had any plausible shot at being a hit, but shoulda been. We play fantastic new music, including the above-mentioned Vegas With Randolph track, and the latest from Irene Peña, The Bookends, EZ Tiger, and The Pretenders. We play The Beatles. We play Judee Sill. We play The Mynah Birds, The Ramones, The Electric Prunes, Curtis Mayfield, The Jam, The Rutles, The Monkees, Dave Edmunds, The Four Tops, Richard Hell and the VoidOids, The Kinks, The Replacements, Justine and the Unclean, XTC, The Isley Brothers, The Bevis Frond, The Go-Go's and more.

We're not the only ones doing it this way. There are a lot of great radio shows out there who share our embrace of the wider view, our disdain for arbitrary external limitations. We aren't quite legion, but we can make some noise. We have formats that we ourselves define. We're not free-form. We're not avant garde. We're pop shows. It's all pop music. All of it.

Awright, maybe except for Jim Backus and Friend. That's weird. But FUN! And it works well in the context of an all-pop radio show. This is what that sounded like on a Sunday night in Syracuse this week.
This Is Rock 'n' Roll Radio with Dana & Carl airs Sunday nights from 9 to Midnight Eastern, on the air in Syracuse at SPARK! WSPJ 103.3 and 93.7 FM, and on the web at http://sparksyracuse.org/ You can read all about this show's long and weird history here: Boppin' The Whole Friggin' Planet (The History Of THIS IS ROCK 'N' ROLL RADIO). TAX DEDUCTIBLE DONATIONS are always welcome.

The many fine This Is Rock 'n' Roll Radio compilation albums are still available, each full of that rockin' pop sound you crave. A portion of all sales benefit our perpetually cash-strapped community radio project:

Volume 1: download
Volume 2: CD or download
Volume 3: download
Volume 4: CD or download
Waterloo Sunset–Benefit For This Is Rock 'n' Roll Radio: CD or download
PS: SEND MONEY!!!! We need tech upgrades like Elvis needs boats. Spark Syracuse is supported by listeners like you. Tax-deductible donations are welcome at
http://sparksyracuse.org/support/
You can follow Carl's daily blog Boppin' (Like The Hip Folks Do) at
https://carlcafarelli.blogspot.com/

Hey, Carl's writin' a book! The Greatest Record Ever Made! (Volume 1) will contain 155 essays about 155 songs, each one of 'em THE greatest record ever made. An infinite number of songs can each be the greatest record ever made, as long as they take turns. Updated initial information can be seen here.

TIRnRR # 1039: 8/23/2020
TIRnRR FRESH SPINS! Tracks we think we ain't played before are listed in bold.

THE RAMONES: Do You Remember Rock 'n' Roll Radio? (Rhino, End Of The Century)
—
VEGAS WITH RANDOLPH: Show Me How (Big Stir, single)
FOUNTAINS OF WAYNE: …Baby One More Time (Virgin, Out-Of-State Plates)
THE PANDORAS: It's About Time (Voxx, It's About Time)
PETE TOWNSHEND: Tough Boys (Redline, Scooped)
THE DAVE CLARK FIVE: It Don't Feel Good (Epic, Try Too Hard)
THE LEMON DROPS: Sometime Ago [unreleased version] (Cicadelic, Sunshine Flower Power)
—
THE BEATLES: I've Just Seen A Face (Capitol, Rubber Soul)
STEPHEN STILLS: Old Times Good Times (Atlantic, CROSBY, STILLS & NASH: CSN)
THE FOUR TOPS: Baby I Need Your Loving (Motown, The Ultimate Collection)
JUDEE SILL: Jesus Was A Crossmaker (Rhino, Abracadabra: The Asylum Years)
THE GO-GO'S; Club Zero (single)
THE PRETENDERS: Hate For Sale (BMG, Hate For Sale)
—
THE BOOKENDS: Chasing Time (Jem, Calliope)
THE SPRINGFIELDS: This Perfect Day (Slumberland, Singles 1986-1991)
CURTIS MAYFIELD: Freddie's Dead (Rhino, VA: Can You Dig It?)
THE FLYS: Love And A Molotov Cocktail (Cherry Red, Today Belongs To Me)
THE ISLEY BROTHERS: It's Your Thing (Epic, The Essential Isley Brothers)
THE ELECTRIC PRUNES: Are You Loving Me More (But Enjoy It Less) (Sundazed, I Had Too Much To Dream Last Night)
—
EZ TIGER: Last Hurrah (Big Stir, single)
DAVE EDMUNDS: From Small Thing, Big Things Come (Rhino, The Dave Edmunds Anthology 1968-1990)
JOHNNY & THE HURRICANES: The Beatnik Fly (Varese Sarabande, The Very Best Of Johnny & the Hurricanes)
THE JAM: The Bitterest Pill (Polydor, Direction Reaction Creation)
THE RUTLES: Number One (Rhino, The Rutles)
THE NERVES: Walking Out On Love (Alive, One Way Ticket)
—
THE KINKS: Muswell Hillbilly (Velvel, Muswell Hillbillies)
ACE: Rock And Roll Runaway (Cherry Red, VA: Surrender To The Rhythm)
TAVARES: Free Ride (EMI, The Best Of Tavares)
20/20: Yellow Pills (Portrait, 20/20)
LIBRARIANS WITH HICKEYS: That Time Is Now (Big Stir, Long Overdue)
XTC: Making Plans For Nigel (Virgin, Upsy Daisy Assortment)
—
THE RAMONES: Do You Wanna Dance? (Rhino, Rocket To Russia)
RICHARD HELL & THE VOIDOIDS: Love Comes In Spurts (Sire, Blank Generation)
THE TREMBLERS: I'll Be Taking Her Out Tonight (Cherry Red, Twice Nightly)
GRAHAM PARKER & THE RUMOUR: Mercury Poisoning (Spectrum, The Very Best Of Graham Parker & the Rumour)
RACHEL SWEET: Be Stiff (RPM, B-A-B-Y)
GEORGE HARRISON: Apple Scruffs (Apple, All Things Must Pass)
—
IRENE PEÑA: I Won't Back Down (Futureman, single)
TOM PETTY & THE HEARTBREAKERS: American Girl (MCA, Anthology)
THE LOVIN' SPOONFUL: Summer In The City (Buddha, Greatest Hits)
THE BEVIS FROND: He'd Be A Diamond (Rubric, New River Head)
THE SPINNERS: I'll Be Around (Rhino, The Very Best Of The Spinners)
THE REPLACEMENTS: I Will Dare (Sire, Let It Be)
—
THE KNACK: I Want Ya (Capitol, …But The Little Girls Understand)
SHOES: Tomorrow Night (Bomp, single)
KID GULLIVER: I Wanna Be A Pop Star (kidgulliver1.bandcamp.com)
THE ZOMBIES: Tell Her No (Big Beat, Zombie Heaven)
NEW MATH: Die Trying (Realistic, single)
THE PENETRATORS: Teenage Lifestyle (Fred, single)
—
THE FLESHTONES: It Is As It Was (Yep Roc, Wheel Of Talent)
ROBERT GORDON: Someday, Someway (Razor & Tie, Red Hot 1977-1981)
THE MONKEES: Gotta Give It Time (Rhino, Good Times!)
MICHAEL CARPENTER: That's Alright By Me (Not Lame, VA: Full Circle)
THE MYNAH BIRDS: It's My Time (Ace, VA: You Heard Them Here First)
THE SPONGETONES: Have You Ever Been Torn Apart? (Black Vinyl, Beat & Torn)
JUSTINE & THE CLEAN: Vengeance (Rum Bar, single)
JIM BACKUS & FRIEND: Delicious (Bear Family, VA: Destination Lust)
—
THE EMOTIONALS: Cheat On Me (Native Sounds, Personal Pleasure)