This Is Rock 'n' Roll Radio # 1025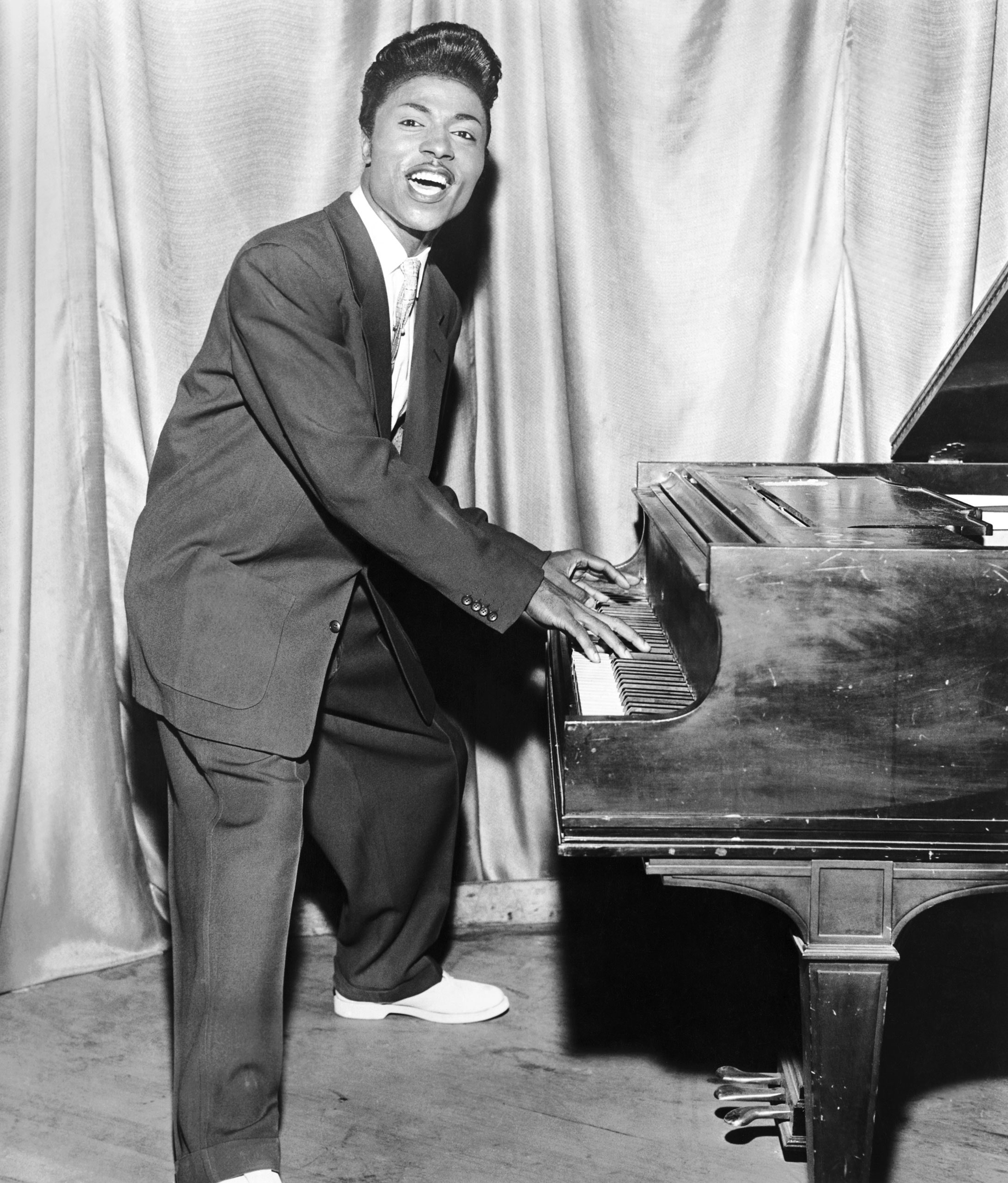 We have grown cruelly accustomed to the act of saying goodbye.

I'm not talking about the personal devastation we're forced to navigate when we lose a loved one; this pop forum is too glib and frothy to address that with any real meaning. I'm referring to the farewells we whisper or weep when someone we've never met–a celebrity, an artist, a writer, a performer–has checked out of this world. We didn't know them. But we mourn them nonetheless. And God help us, we're getting used to the act of mourning.

This is not to say that the goodbyes don't hurt; they do. While the intimate sting of personal losses exacts the greatest toll on our battered spirits, we still find ourselves affected with each passing of someone whom we admired, someone whose work enriched our own lives. Something they did reached us, touched us, and made us feel close to them, made them matter to us. Of course we mourn them. And yet….

Goodbyes cascade upon goodbyes, and upon more and more final farewells. We reel helplessly as we're not given time to recover from one death before being forced to acknowledge another, another, another. 2016 felt that way. The parade of mortality in that year seemed especially wearying. 2020 feels a lot like 2016, its misery magnified by the ravages of COVID-19. The fact that it's also another election year makes everything feel more dangerous and desperate. So much of it is beyond our control. All we can do is muster the strength to hold on, to remember. The will to delight in the pleasant afterglow of what was. The sense to find a path forward. 
And the grace to say goodbye.
I don't know when or how I first became aware of Little Richard, though I'm certain that I heard The Beatles' cover of "Long Tall Sally" and their use of his arrangement of "Kansas City/Hey-Hey-Hey-Hey" well before I ever heard The Originator himself. My first Little Richard album was a budget compilation The Very Best Of Little Richard in the early '80s, a record I later replaced with a CD set called The Georgia Peach. I never really needed much beyond a best-of set. "Good Golly Miss Molly." "Ready Teddy." "Tutti Frutti." "Lucille." "Long Tall Sally." "Rip It Up." "Jenny, Jenny." WOOOO! And my favorite, "The Girl Can't Help It," a song Little Richard performed as the title tune from the first great rock 'n' roll movie. Little Richard was the architect, the originator. The Georgia Peach. Only Chuck Berry and King Elvis I could be considered his peers as rock 'n' roll's most important and pervasive influencers. There are others, of course, absolutely. But this, to me, is the Holy Trinity of the devil's music. 
Except, as I said last week, the devil has no music to call his own; music is a gift from Heaven. And the Georgia Peach has reached its pearly gates. Ready. Set. Go, man, go. A wop bop a loo bop a lop bam boom. Rip it up. Good golly, Miss Molly.
Goodbye.
This is what rock 'n' roll radio sounded like on a Sunday night in Syracuse this week.
This Is Rock 'n' Roll Radio with Dana & Carl airs Sunday nights from 9 to Midnight Eastern, on the air in Syracuse at SPARK! WSPJ 103.3 and 93.7 FM, and on the web at http://sparksyracuse.org/ You can read all about this show's long and weird history here: Boppin' The Whole Friggin' Planet (The History Of THIS IS ROCK 'N' ROLL RADIO). TAX DEDUCTIBLE DONATIONS are always welcome.

The many fine This Is Rock 'n' Roll Radio compilation albums are still available, each full of that rockin' pop sound you crave. A portion of all sales benefit our perpetually cash-strapped community radio project:
PS: SEND MONEY!!!! We need tech upgrades like Elvis needs boats. Spark Syracuse is supported by listeners like you. Tax-deductible donations are welcome at 
http://sparksyracuse.org/support/
You can follow Carl's daily blog Boppin' (Like The Hip Folks Do) at 
https://carlcafarelli.blogspot.com/

Hey, Carl's writin' a book! The Greatest Record Ever Made! (Volume 1) will contain 134 essays about 134 songs, each one of 'em THE greatest record ever made. An infinite number of songs can each be the greatest record ever made, as long as they take turns. Updated initial information can be seen here.
TIRnRR # 1025: 5/17/2020
TIRnRR FRESH SPINS! Tracks we think we ain't played before are listed in bold.

THE RAMONES: Do You Remember Rock 'n' Roll Radio? (Rhino, End Of The Century)
—
LITTLE RICHARD: Ready Teddy (Specialty, The Georgia Peach)
JOHN LENNON: You Can't Catch Me (Capitol, Rock 'N Roll)
THE GRIP WEEDS: For Pete's Sake (Stay At Home!)
THE HEARTBREAKERS: Love Comes In Spurts [Yonkers demo] (Cleopatra, Yonkers Demo 1976)
THE GRASS ROOTS: Midnight Confessions (Rhino, Anthology)
THE BEVIS FROND: Let's Live For Today (Helter Skelter, single)
—
THE BEATLES: I'm Down (Apple, Past Masters)
THE MC5: Kick Out The Jams (Time-Life, VA: Classic Rock: Rock Renaissance)
TEGAN & SARA: Walking With A Ghost (Sire, So Jealous)
GEORGE HARRISON: This Guitar (Can't Keep From Crying) (Apple, Extra Texture [Read All About It])
MITCH RYDER & THE DETROIT WHEELS: Jenny Take A Ride! (Rhino, Rev Up!)
THE COWSILLS: She Said To Me (JAM, VA: This Is Rock 'n' Roll Radio, Volume 2)
—
MICHAEL CARPENTER & MICHAEL OLIVER: It Only Hurts When I Breath (single)
THE ON AND ONS: 9 Days (theonandons.bandcamp.com, Menacing Smile)
SUZI QUATRO: Keep A-Knockin' (EMI, The Essential Suzi Quatro)
THE NEW PORNOGRAPHERS: The Laws Have Changed (Matador, Electric Version)
THE MYNAH BIRDS: I Got You (In My Soul) (Motown, VA: Motown Unreleased: 1966)
SQUEEZE: Annie Get Your Gun (A & M, The Squeeze Story)
—
COKE BELDA: Thank You Paul (Kool Kat Musik, 4)
PAUL McCARTNEY: Another Day (Capitol, Wingspan)
THE STEMS: Never Be Friends (Festival, At First Sight Violets Are Blue)
DAVE EDMUNDS: Queen Of Hearts (Rhino, The Dave Edmunds Anthology)
THE EVERLY BROTHERS: Lucille (Warner Brothers, Walk Right Back)
THE FABULOUS POODLES: Mirror Star (Sequel, His Masters Choice)
AGONY AUNTS: Countless Psalms (Big Stir, single)
MATTHEW SWEET & SUSANNA HOFFS: Care Of Cell # 44 (Shout Factory, Ubder The Covers, Vol. 1)
LITTLE RICHARD: Good Golly Miss Molly (Specialty, The Georgia Peach)
THE BEATLES: Everybody's Got Something To Hide Except Me And My Monkey (Apple, The Beatles)
THE WEEKLINGS: In The Moment (Jem, 3)
THE YARDBIRDS: Little Games (Rhino, Ultimate!)
POPDUDES: Ridin' In My Car (Big Stir, VA: Big Stir Singles: The Sixth Wave)
LES HANDCLAPS: Let's Go To The Beach (Handclaps, Sessions: Brooklyn)
THE BEACH BOYS: In My Room (Capitol, Surfer Girl/Shut Down Vol. 2)
LUCINDA WILLIAMS: Are You Alright? (Lost Highway, West)
JOHN LENNON: Slippin' And Slidin' (Capitol, Gimme Some Truth)
WRECKLESS ERIC & AMY RIGBY: Do You Remember That? (Southern Domestic, A Working Museum)
THE BEATLES: Kansas City/Hey-Hey-Hey-Hey! (Apple, Beatles For Sale)
THE FIRST CLASS: Beach Baby (Varese Sarabande, VA: The Voice Of Tony Burrows)
THE KINKS: Afternoon Tea [alternate stereo mix] (Sanctuary, The Anthology 1964-1971)
TELEVISION: Friction (Elektra, Marquee Moon)
HÜSKER DÜ: Eight Miles High (SST, single)
PINK FLOYD: Arnold Layne (Capitol, Relics)
LITTLE RICHARD: Tutti Frutti (Specialty, The Georgia Peach)
HOLLY GOLIGHTLY: I Can't Stand It (Damaged Goods, My First Holly Golightly Album)
THE POPPEES: She's Got It (Bomp!, Pop Goes The Anthology)
BUFFALO SPRINGFIELD: Bluebird (Rhino, Buffalo Springfield)
THE MONKEES: The Door Into Summer (Rhino, The Mike & Micky Show)
THE JAM: Beat Surrender (Polydor, Direction Reaction Creation)
THE ISLEY BROTHERS: It's Your Thing (Epic, The Essential Isley Brothers)
BIG STAR: September Gurls (Ardent, # 1 Record, Radio City)
THE BEATLES: Long Tall Sally (Apple, Live At The Hollywood Bowl)
LITTLE RICHARD: The Girl Can't Help It (Specialty, The Georgia Peach)
THE RAMONES: Durango 95 (Rhino, Too Tough To Die)
MOTÖRHEAD: RAMONES (Epic, 1916)
THE MUFFS: That's For Me (Omnivore, No Holiday)