This Is Rock 'n' Roll Radio # 10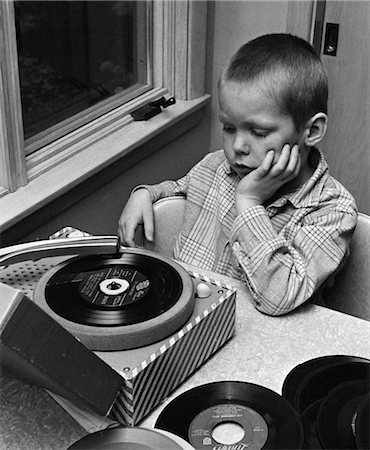 Digital files of new music have been piling up in my email and Facebook messages over the past couple of weeks. I delete the ones that I'm sure (or think I'm sure) won't matter to me, but I haven't had sufficient opportunity to dive into the stacks of stuff I might dig. There are likely gems a-plenty there, but I haven't gotten around to them yet. I haven't had time.

There's no drama or crisis in play. I've been busy with the usual blend of joy and drudgery, same as many of us. I listen to my music, new and old, but just haven't felt like tending to the digital stuff, all of which has to be downloaded, reviewed, checked for naughty words, cherry-picked for tracks, and finally burned onto a CD-R for use in the studio. It's time-consuming, but worth it when I have the time to process them. This isn't a diatribe against digital releases, nor against promo wav and mp3 submissions; we prefer CDs, but we don't (and won't) insist on them. Last week, I wanted to play some vinyl. This week, I wanted to wing it with a bunch of CDs.

Virtually zero planning went into the making of this week's show. I had some CDs in mind, grabbed a bunch of them, and stuffed 'em in my carrying case. I didn't know what our first song would be until about two minutes before we played it, if that. Spontaneity. SPARK! One song leads to another. That's how you build a radio show.

I will get to some of those digital files soon, probably before next week's show. There look to be some potential treasures there, and just this morning I learned of some digital teaser tracks due imminently for a project that we're really excited to hear and play. But this week? No plan, no scheme. Just a case full of CDs, and three hours to employ them in the divine alchemy of transmogrifying empty airwaves into something extraordinary. No problem. This is what rock 'n' roll radio sounded like on a Sunday night in Syracuse this week.
This Is Rock 'n' Roll Radio with Dana & Carl airs Sunday nights from 9 to Midnight Eastern, on the air in Syracuse at SPARK! WSPJ 103.3 and 93.7 FM, and on the web at http://sparksyracuse.org/ You can read all about this show's long and weird history here: Boppin' The Whole Friggin' Planet (The History Of THIS IS ROCK 'N' ROLL RADIO). TAX DEDUCTIBLE DONATIONS are always welcome.

The many fine This Is Rock 'n' Roll Radio compilation albums are still available, each full of that rockin' pop sound you crave. A portion of all sales benefit our perpetually cash-strapped community radio project:
PS: SEND MONEY!!!! We need tech upgrades like Elvis needs boats. Spark Syracuse is supported by listeners like you. Tax-deductible donations are welcome at 
http://sparksyracuse.org/support/
You can follow Carl's daily blog Boppin' (Like The Hip Folks Do) at 
https://carlcafarelli.blogspot.com/

Hey, Carl's writin' a book! The Greatest Record Ever Made! (Volume 1) will contain 133 essays about 133 songs, each one of 'em THE greatest record ever made. An infinite number of songs can each be the greatest record ever made, as long as they take turns. Updated initial information can be seen here.

TIRnRR # 1014: 2/23/2020

THE RAMONES: Do You Remember Rock 'n' Roll Radio? (Rhino, End Of The Century)
—
STYX: Kiss Your Ass Goodbye (Sanctuary, Cyclorama)
THE BEATLES: Revolution 1 (Apple, The Beatles)
THE GRIP WEEDS: Give Me Some Of Your Ways [loud version] (Ground Up, Giant On The Beach)
GRIN: White Lies (Spindizzy, The Very Best Of Grin)
DEF LEPPARD: American Girl (Universal, Yeah! [Bonus CD])
TOM PETTY & THE HEARTBREAKERS: Here Comes My Girl [alternate version] (Reprise, An American Treasure)
—
DONNA SUMMER: I Feel Love (Mercury, Summer: The Original Hits)
THE SEX PISTOLS: God Save The Queen (Warner Brothers, Never Mind The Bollocks Here's The Sex Pistols)
THE MONKEES: (I'm Not Your) Steppin' Stone (Rhino, 50)
THE BEATLES: Think For Yourself (Capitol, Rubber Soul)
GLADYS KNIGHT & THE PIPS: If I Were Your Woman (Motown, VA: Hitsville USA)
THE RAMONES: Sheena Is A Punk Rocker (Rhino, Rocket To Russia)
—
CAROLYNE MAS: Quote Goodbye Quote (Renaissance, Carolyne Mas)
ASTROPUPEES: Little Chick Tsunami, (Manatee, Little Chick Tsunami)
JOHNATHAN PUSHKAR: We Could Be Together (Jem, Straighten Up)
MARTI JONES: Second Choice (Sugar Hill, Live At Spirit Square)
DINO, DESI & BILLY: I'm A Fool (Sundazed, The Rebel Kind)
CHEWY MARBLE: The Things You Do (Parasol, VA: Shoe Fetish)
—
THE REAL IMPOSSIBLES: Cherry, Cherry (Rum Bar, It's About Time)
THE REPLACEMENTS: I Will Dare (Sire, For Sale)
P. P. ARNOLD: Angel Of The Morning (Immediate, The First Cut)
THE MUFFS: On My Own (Omnivore, No Holiday)
THE PANDORAS: It's About Time (Voxx, It's About Time)
MARY LOU LORD: Right On 'Till Dawn (Rubric, Speeding Motorcycle)
—
MICKY DOLENZ: Livin' On Lies (7a, The MGM Singles Collection)
THE MONKEES: Me & Magdalena [Version 2] (Rhino, Good Times! [digital version])
LYRES: But If You're Happy (Taang!, Happy Now…)
BASH & POP: Anything Could Happen (Fat Possum, Anything Could Happen)
THE POLICE: Roxanne (A & M, Every Breath You Take)
THE CASTAWAYS: Liar, Liar (Rhino, VA: Nuggets)
—
JIM BASNIGHT: Best Lover In The World (Precedent, Not Changing)
WARREN ZEVON: Poor Poor Pitiful Me (Rhino, Genius)
BOB SEGER & THE LAST HEARD: East Side Story (Hideout, single)
LES HANDCLAPS: Trop Tard (Handclaps, Sessions: Brooklyn)
HERB ALPERT & THE TIJUANA BRASS: Mexican Road Race (Shout Factory, S.R.O.)
THE DAMNED: Wait For The Blackout (Sanctuary, Smash It Up)
—
RUFUS: Tell Me Something Good (ABC, single)
THE SUGARCUBES: Motorcrash (Elektra, Life's Too Good)
MARYKATE O'NEIL: I'm Ready For My Luck To Turn Around (71, 1-800-Bankrupt)
SPARKS: Wonder Girl (Wounded Bird, Sparks)
DEAN LANDEW: After Work (deanlandew.bandcamp.com)
SQUEEZE: Annie Get Your Gun (A & M, Singles–45's And Under)
—
BILL BERRY: 1-800-Colonoscopy (Kool Kat Musik, VA: For The Record–A Tribute To John Wicks)
THE FALL: No Bulbs (Beggars Banquet, 50,000 Fall Fans Can't Be Wrong)
ANTON BARBEAU: Jingle Jangle (Big Stir, Kenny Vs. Thrust)
HOLLY GOLIGHTLY: I Can't Stand It (Damaged Goods, My First Holly Golightly Album)
1.4.5.: She Couldn't Say No (Northside, 3 Chords & A Cloud Of Dust)
THE SOFT BOYS: I Wanna Destroy You (Rhino, VA: Children Of Nuggets)
CHUCK BERRY: Promised Land (MCA, The Anthology)
BIG STAR: I'm In Love With A Girl (Ardent, # 1 Record/Radio City)
THE HUNTERS: Teen Scene (Moochin' About, VA: The Greatest Instrumentals 1934-1962)