Everyone's Invited # 169 – 10/6/19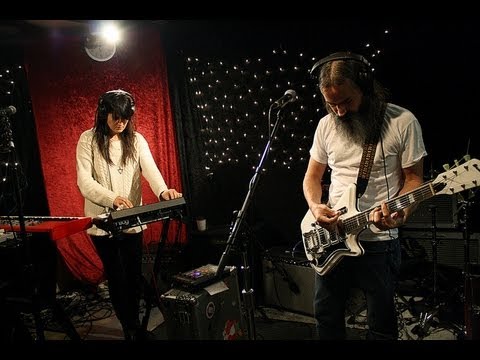 We laughed, we cried, we thought about being a tiny speck in the universe, and how music is one element of ourselves.  EVERYONE'S INVITED aimlessly wanders through two hours of indie music every Sunday from 7-9pm ET on 103.3 and 93.7 and online right here.
Playlist for 10/6/19 show:
Blonde Redhead – I Am Taking Out My Eurotrash
Death Cab For Cutie – Summer Skin
Concrete City – I Wish I Had A Hammer
Magnapop – Change Your Hair
The Muffs – Agony
Somethingtons – Lucy Is A Neanderthal
Teenage Cool Kids – Awkward Type Of Girl
The Coolies – Yeah, I Don't Know
Be Your Own Pet – Girls On Tv
Worriers – Gaslighter
Smashing Pumpkins – Bury Me
Melvins – Let God Be Your Gardener
Shallow – Cool 500
Tugboat Annie – Stay Inside
Mr. Bungle – Air Conditioned Nightmare
The Beards – 1000 Years
New Pornographers – Colossus Of Rhodes
Blushing – Bliss
Temples – Holy Horses
M83 – America
Reverend Horton Heat – I'm Mad
J Roddy Walston & The Business – Don't Break The Needle
Nick Curran & The Lowlifes – Tough Lover
Horrorpops – Where They Wander
The Gadgits – Beautiful Girl
LIFE – Half Pint Fatherhood
Urban Camouflage – Urban Camouflage
Ecstatic Vision – Keep It Loose
American Steel – More Like A Dream
Green Day – J.A.R.
Number One Cup – Apple Cider
Hop On Pop – This Ain't No Race
Vagabon – In A Bind
Moon Duo – Eternal Shore
Spookshow – I Sold Your Soul To The Devil
Greg Pope – The Awful Whisper
Sambassadeur – Days