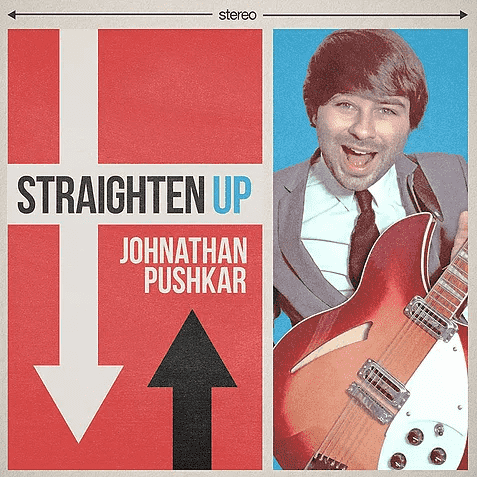 "RECORDS, Aunt Anna!" In 1964 and '65, I often stayed with my Godparents, Aunt Connie and Uncle Nick, and Uncle Nick's sister, Aunt Anna. When Aunt Anna returned home from work each day, I greeted her with that urgent request: "RECORDS, Aunt Anna!" And she would play her 45s for me. 
I know I've told the story before, and I know I'll tell it again. It's a central part of who I am. "RECORDS, Aunt Anna!" Let's play records.
Aunt Anna left this world behind years ago, but we're still playing records. Sometimes they're vinyl, sometimes they're CDs or mp3s or wavs, but they're all records in my mind, and in my ears. New and old, the format immaterial. I remain that boy who wants to hear records. 
I wanted to play records for others like Aunt Anna used to play for me. My friend Dana picked up the same hankerin' to play records somewhere in his own origin story; we put those notions together and built a radio show, a show that is somehow now approaching its 1000th episode. On Sunday nights, we play records.
As we walked into the studio Sunday night, we learned of the sudden passing of Ric Ocasek of The Cars. Unprepared for this shocking news, we scrambled to open the show with the only two Ocasek tracks we had with us: Bebe Buell's cover of "Funtime" (backed by The Cars) and The Cars' demo of "You're All I've Got Tonight." We'll have more Cars in a future show. We'll have more to say. And we'll play records.
For now, we offer you new music from Johnathan Pushkar, It's Karma It's Cool, Jeremy, The Bookends, and The Hangabouts, plus the sweet sound of The Isley Brothers, the beauty of Anny Celsi, The Beatles, The Ramones, and so many others. We play records. Like Aunt Anna taught me. This is what rock 'n' roll radio sounded like on a Sunday night in Syracuse this week.

This Is Rock 'n' Roll Radio with Dana & Carl, Sunday nights from 9 to Midnight Eastern, on the air in Syracuse on SPARK! WSPJ-LP 103.3 and 93.7 FM, and on the web at http://sparksyracuse.org/
Fans of pop music will want to check out Waterloo Sunset–Benefit For This Is Rock 'n' Roll Radio, a new pop compilation benefiting SPARK! Syracuse, the home of This Is Rock 'n' Roll Radio with Dana & Carl. TIR'N'RR Allstars–Steve Stoeckel, Bruce Gordon, Joel Tinnel, Stacy Carson, Eytan Mirsky, Teresa Cowles, Dan Pavelich, Irene Peña, Keith Klingensmith, and Rich Firestone–offer a fantastic new version of The Kinks' classic "Waterloo Sunset." That's supplemented by eleven more tracks (plus a hidden bonus track), including previously-unreleased gems from The Click Beetles, Eytan Mirsky, Pop Co-Op, Irene Peña, Michael Slawter (covering The Posies), and The Anderson Council (covering XTC), a new remix of "Infinite Soul" by The Grip Weeds, and familiar TIRnRR Fave Raves by Vegas With Randolph, Gretchen's Wheel, The Armoires, and Pacific Soul Ltd. Oh, and that mystery bonus track? It's exquisite. You need this. You're buying the digital download from Futureman and/or the CD from Kool Kat Musik.

(AND you can still get our previous compilation This Is Rock 'n' Roll Radio, Volume 4 on CD from Kool Kat Musik and as a download from Futureman. We live in a world of plenty!)

PS: SEND MONEY!!!! We need tech upgrades like Elvis needs boats. Spark Syracuse is supported by listeners like you. Tax-deductible donations are welcome at 
http://sparksyracuse.org/support/
You can follow Carl's daily blog Boppin' (Like The Hip Folks Do) at 
https://carlcafarelli.blogspot.com/

Get MORE Carl! Check out the fourth and latest issue of the mighty Big Stir magazine at bigstirrecords.com/magazine

Hey, Carl's writin' a book! The Greatest Record Ever Made! (Volume 1) will contain 100 essays (and then some) about 100 songs (plus bonus tracks!), each one of 'em THE greatest record ever made. An infinite number of songs can each be the greatest record ever made, as long as they take turns. Updated initial information can be seen here.
TIRnRR # 993: 9/15/19
This Is Rock 'n' Roll Radio FRESH SPINS! (tracks we think we ain't played before) are listed in bold
THE RAMONES: Do You Remember Rock 'n' Roll Radio? (Rhino, End Of The Century)
—
BEBE BUELL: Funtime (Rhino, Covers Girl)
THE CARS; You're All I've Got Tonight [demo] (Rhino, VA: DIY: Mass Ave)
THE O'JAYS: Put Your Hands Together (Epic, Love Train)
GRAND FUNK RAILROAD: The Loco-Motion (Capitol, Capitol Collectors Series)
ANNY CELSI: Sideways Rain (Ragazza, Kaleidoscope Heart: 12 Golden Hits)
THE RAMONES: Questioningly (Rhino, Road To Ruin)
—
JOHNATHAN PUSHKAR: We Could Be Together (Jem, Straighten Up)
THE BEATLES: Doctor Robert (Apple, Revolver)
THE HUDSON BROTHERS: If You Really Need Me (Varese Sarabande, So You Are A Star)
GARY MOORE: Looking Back (BMG, Blues And Beyond)
THE ISLEY BROTHERS: It's Your Thing (Motown, Greatest Hits And Rare Classics)
RORY GALLAGHER: Don't Start Me Talkin' (Universal, Blues)
—
IT'S KARMA IT'S COOL: Summer Make Away (Kool Kat Musik, Hipsters And Aeroplanes)
THE VELVET UNDERGROUND: Temptation Inside Your Heart [original mix] (Polydor, White Light/White Heat)
THE VILLAS: Someone To Hold On To (unreleased, but check out The Villas' Soundcloud page)
NEIL YOUNG: Cinnamon Girl (Reprise, Greatest Hits)
THE SHIRTS: Reduced To A Whisper (Cema, The Shirts)
BUFFALO SPRINGFIELD: Bluebird (Rhino, Buffalo Springfield)
—
JEREMY: Down And Out (JAM, Pop Overflow)
WINGS: Getting Closer (Capitol, Back To The Egg)
THE MONKEES: Tapioca Tundra (Rhino, 50)
THE TROGGS: I Want You (Fontana, Archeology)
T BONE BURNETT: Jellico Coal Man (Columbia, VA: Johnny Cash: Forever Words)
THE BEVIS FROND: Lights Are Changing (Rubric, Triptych)
—
THE BOOKENDS: Sing This Song (Nah Nah Nah Nah Yeah Yeah Yeah) (Jem, single)
THE BANGLES: Dover Beach (Columbia, All Over The Place)
BOB SEGER: Lookin' Back (Capitol, single)
TELEVISION: Friction (Elektra, Marquee Moon)
THE MIDNIGHT CALLERS: Hipster Girl (https://www.themidnightcallers.com/)
WRECKLESS ERIC & AMY RIGBY: Do You Remember That (Southern Domestic, A Working Museum)
—
THE HANGABOUTS: Mrs. Greene (Big Stir, single)
THE CLASH: Lost In The Supermarket (Epic, The Essential Clash)
P. HUX: Baby Love (parthenonhuxley.com, single)
HINDU LOVE GODS: Raspberry Beret (Rhino, WARREN ZEVON: Genius)
THE RUBINOOS: Honey From The Honeycombs (Yep Roc, From Home)
LYRES: Help You, Ann (Rhino, VA: DIY: Mass Ave)
—
WILKERSON: Where Did The Ordinary People Go (Futureman, [untitled XTC tribute album])
XTC: Respectable Street (Virgin, Upsy Daisy Assortment)
RONNIE DARK: Love Will Break Your Heart (3 Records, Sky)
THE ZOMBIES: I Love You (Big Beat, The Singles Collection)
TIR'N'RR ALLSTARS: Waterloo Sunset (Kool Kat Musik, VA: Waterloo Sunset–Benefit For This Is Rock 'n' Roll Radio)
THE KINKS: Better Things (Sanctuary, The Ultimate Collection)
—
IRENE PEÑA: Own Sweet Time (Futureman, VA: Waterloo Sunset–Benefit For This Is Rock 'n' Roll Radio)
THE STRANGLERS: No More Heroes (A & M, Peaches)
THE FLASHCUBES: She's Leaving (Northside, Bright Lights)
EDDIE & THE HOT RODS: Do Anything You Wanna Do (Rhino, VA: Classic Punk)
SCREEN TEST: End Of The Line (single)
THE BROTHERS STEVE: We Got The Hits (n/a, # 1)
HERB ALPERT & THE TIJUANA BRASS: Tangerine (A & M, Whipped Cream & Other Delights)