Everyone's Invited # 158 – 07/14/19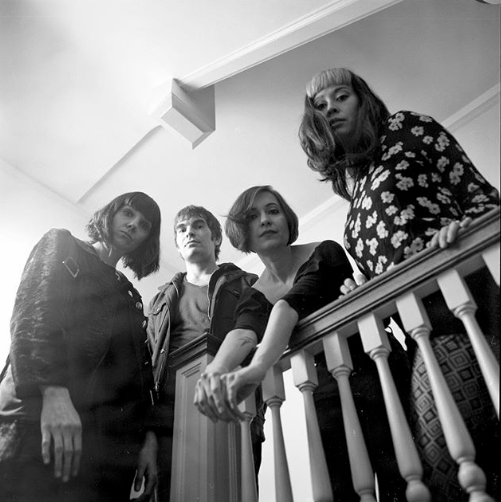 Thank you for getting weird with me.  EVERYONE'S INVITED plays lovably strange indie music every Sunday evenings 7-9pm on 103.3 and 93.7 FM and online right here.
Playlist for 07/14/19 show:
Weird Al Yankovic – Dare To Be Stupid
Grumbling Fur – Strange The Friends
Dr. Dog – Stranger
Stepfriends – Strangers, Friends, and Pictures
The Smiths – Is It Really So Strange?
Weird Skin – 2 Weird 4 Luv
Pinhead Gunpowder – I Am The Stranger
The Smarties – Be Yourself
Vital Times – Something Strange Is Afoot At The Circle K
Holiday – Everything Seems So Strange These Days
Supergrass – I'd Like To Know
Bis – How Can We Be Strange
Allen Clapp & His Orchestra – Something Strange Happens
Seablite – Time Is Weird
The Shilohs – Strange Connections
Bad Religion – Stranger Than Fiction
Townhouse Warrior – Surrounded By Strangers
Big Black – Strange Things
Les Lullies – Stranger To Myself
The Vaccines – Stranger
Booth & The Bad Angel – Stranger
Twilight Singers – Strange Fruit
Cake – Strangers In The Night
Hooverphonic – This Strange Effect (Thievery Corporation Mix)
Free Cake For Every Creature – So Much Strange To Give
Miriam – Don't Talk To Strangers
Echo & The Bunnymen – People Are Strange
Moondoggies – Old Hound
Langhorne Slim & The Law – Strangers
Gap Dream – Stranger To Myself
Blood Sun Circle – Strange Sounds
Temples – Strange Or Be Forgotten
Wolfhounds – Feeling So Strange Again
Sundials – Strange
Phantom Chemistry – Perfect Strangers
Kyle Dixon & Michael Stein – Stranger Things Theme