This Is Rock 'n' Roll Radio # 948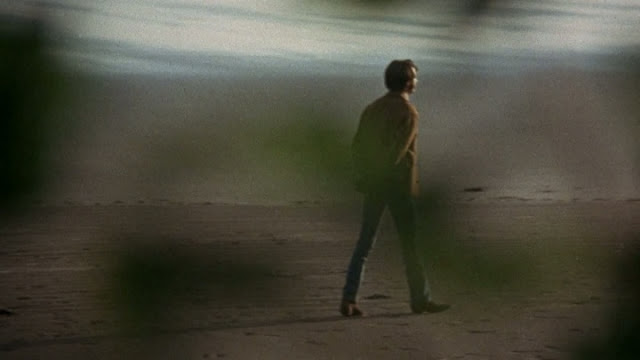 Sometimes we plan these shows, and sometimes we wing it in the studio. I had specific goals for this week's TIRnRR, and I've been plotting the playlist for about a month. Some bad news changed that plan. I no longer want to do the show I planned to do.
But I still want to do a show. I want to play music. I want to have a good time. I want to celebrate, because life should be full of love and celebration. I arrive at the studio with a case full of CDs selected for a show I'll never do. I'll adapt them for whatever happens next. That's what life often asks us to do: to make up our story as we go along. This is what rock 'n' roll radio sounded like on a Sunday night in Syracuse this week.
This Is Rock 'n' Roll Radio with Dana & Carl, Sunday nights from 9 to Midnight Eastern, on the air in Syracuse on The Spark WSPJ-LP 103.3 and 93.7 FM, and on the web at http://sparksyracuse.org/
Spark Syracuse is supported by listeners like you. Tax-deductible donations are welcome at http://sparksyracuse.org/support/
You can follow Carl's daily blog Boppin' (Like The Hip Folks Do) at
https://carlcafarelli.blogspot.com/
Our new compilation CD This Is Rock 'n' Roll Radio, Volume 4 is now available from Kool Kat Musik! 29 tracks of irresistible rockin' pop, starring Pop Co-Op, Ray Paul, Circe Link & Christia-n Nesmith, Vegas With Randolph Featuring Lannie Flowers, The Slapbacks, P. Hux, Irene Peña, Michael Oliver & the Sacred Band Featuring Dave Merritt, The Rubinoos, Stepford Knives, The Grip Weeds, Popdudes, Ronnie Dark, The Flashcubes, Chris von Sneidern, The Bottle Kids, 1.4.5., The Smithereens, Paul Collins' Beat, The Hit Squad, The Rulers, The Legal Matters, Maura & the Bright Lights, Lisa Mychols, and Mr. Encrypto & the Cyphers. You gotta have it, so order it at https://tinyurl.com/ycnly8oz Digital download version (minus The Smithereens' track) now available at https://tinyurl.com/ycauy9xt
TIRnRR # 948: 11/4/18
THE RAMONES: Do You Remember Rock 'n' Roll Radio? (Rhino, End Of The Century)
—
THE MONKEES: As We Go Along (Rhino, 50)
THE BEATLES: I'm Happy Just To Dance With You (Capitol, single)
DAVID BOWIE: "Heroes" (Virgin, Best Of Bowie)
MERRY CLAYTON: Gimme Shelter (Columbia, VA: 20 Feet From Stardom)
BUFFALO SPRINGFIELD: Bluebird (Warner Special Products, VA: Heavy Metal)
—
GRETCHEN'S WHEEL: Plans (Futureman, Black Box Theory)
THE SUNCHARMS: Film Soundtrack (Slumberland, single)
ELVIS PRESLEY: That's All Right (RCA, The Sun Sessions)
THE NERVES: When You Find Out (Alive, One Way Ticket)
SLY & THE FAMILY STONE: Hot Fun In The Summertime (Epic, Greatest Hits)
TOMMY JAMES & THE SHONDELLS: Hanky Panky (Rhino, Anthology)
—
THE TEARJERKERS: Syracuse Summer (Kool Kat Musik, VA: This Is Rock 'n' Roll Radio, Volume 3)
TOM PETTY & THE HEARTBREAKERS: American Girl (MCA, Greatest Hits)
VEGAS WITH RANDOLPH: She's An Intellectual (Caged Giant, Legs & Luggage)
MARVIN GAYE: Let's Get It On (Motown, Gold)
WILKERSON: Let It Go Tonight (SpyderPop, single)
BIG STAR: Watch The Sun Rise [single version] (Stax, The Best Of Big Star)
—
DEAN LANDEW: After Work (deanlandew.bandcamp.com)
DAVE EDMUNDS: Me And The Boys (CMG, Here Comes The Weekend)
THE MONKEES: Opening Ceremony (Rhino, Head)
THE MONKEES: Porpoise Song (Theme From Head) (Rhino, Head)
THE DUKES OF STRATOSPHEAR: What In The World??… [demo] (Ape House, 25 O'Clock)
THE GRIP WEEDS: Vibrations (Jem, Trip Around The Sun)
THE ASSOCIATION: Along Comes Mary (Rhino, Just The Right Sound)
—
THE BAY CITY ROLLERS: Rock And Roll Love Letter (Arista, The Definitive Collection)
SWEET: Fox On The Run (EMI, The Best Of Sweet)
THE BOB SEGER SYSTEM: 2 + 2 = ? (Capitol, single)
THE FACES: Ooh La La (Warner Brothers, Ooh La La)
THE BOOKENDS: Laugh Or Cry (Otto Raw, Far Away But Around)
THE BANGLES: Want You (Omnivore, Ladies And Gentlemen…The Bangles!)
—
COCKTAIL SLIPPERS: St. Valentine's Day Massacre (Wicked Cool, Saint Valentine's Day Massacre)
THE WHO: Under My Thumb (MCA, Odds And Sods)
MICKEY & SYLVIA: Love Is Strange (Time-Life, VA: The Rock 'n' Roll Era: 1956)
CHER: All I Really Want To Do (EMI, VA: Girl Crazy!)
CHAMPAGNE: Smile (Rock Indiana, Ready, Steady, Go!)
WARREN ZEVON: Poor Poor Pitiful Me (Rhino, Genius)
—
THE RAIDERS: Song Seller (Columbia, PAUL REVERE & THE RAIDERS: The Legend Of Paul Revere)
XTC: Respectable Street (Virgin, Upsy Daisy Assortment)
HAPPY HATE ME NOTS: This Is The Wrong World (Feel, The Good That's Been Done…)
T. REX: Ride A White Swan (Crimson, The Very Best Of T. Rex)
—
THE GO-GO'S: The Whole World Lost Its Head (Edsel, Talk Show)
WRECKLESS ERIC: Whole Wide World (Stiff, Wreckless Eric)
COTTON MATHER: Better Than A Hit (Star Apple Kingdom, Wild Kingdom)
THE ONLY ONES: Another Girl, Another Planet (Rhino, VA: DIY: Teenage Kicks)
THE KINKS: Better Things (Sanctuary, The Ultimate Collection)
THE UNDERTONES: Teenage Kicks (Rykodisc, Undertones)
EYTAN MIRSKY: This Year's Gonna Be Our Year (M-Squared, Year Of The Mouse)
THE OUTLETS: Knock Me Down (Rhino, VA: DIY: Mass Ave)
KISS: Shout It Out Loud (Mercury, The Very Best Of KISS)
LYRES: Help You, Ann (Rhino, VA: DIY: Mass Ave)
BILL DOGGETT: Honky Tonk (Part 2) (Time-Life, VA: The Rock 'n' Roll Era: 1956)