Everyone's Invited # 99 – 04/28/18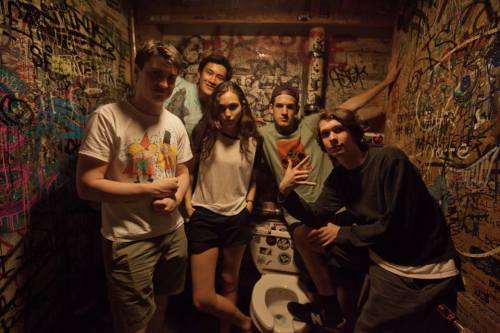 This week EVERYONE'S INVITED brought the usual jumble of random bands.  Classic alternative (yikes!), brand new releases!  Obscure cuts and local music!  Next week: Something special!  Tune in Sunday evenings from 7-9pm ET on 103.3 and 93.7 FM, and online right here.
That Dog – I'm Gonna See You
R.E.M. – Letters Never Sent
Codeine – New Year's
Anna & Elizabeth – Ripest Of Apples
Mark Eitzel – Crabwalk
Chomp – Arizona
Chris Richards & The Subtractions – Half Asleep
Forth Wanderers – Nevermine
Speedy Ortiz – Lean In When I Suffer
Modest Mouse – Heart Cooks Brain
Charlatans UK – White Shirt
Matthew Sweet – I Should Never Have Let You Know
Half Japanese – 1,000,000 Kisses
The Longshot – The Last Time
Limblifter – Screwed It Up
Possum Dixon – Plan B
Heatmiser – Candyland
Smile – Staring At The Sun
Sugar – Explode And Make Up (live)
Born Ruffians – Hummingbird
Elliott Smith – Cupid's Trick
Even In Blackouts – Missing Manifesto
Lou Reed – The Power Of Positive Drinking
Tiger Trap – Puzzle Pieces
Dub War – Strike It
Thingy – There's A Dog On The Loose In The Woods
The Family Crest – Sparks
Cicada Rhythm – In The Garden
Nation Of Ulysses – N.O.U. Cooking With Gas!
The Books – Beautiful People
RJD2 – Let There Be Horns
Offshoot – Eee Dah
Mr. T Experience – Love Is Dead
Pennywise – Rules
Tame Impala – Solitude Is Bliss
Birdsting – Candy Cabbage
Green Seagull – I Used To Dream In Black And White