Everyone's Invited # 72 10/15/17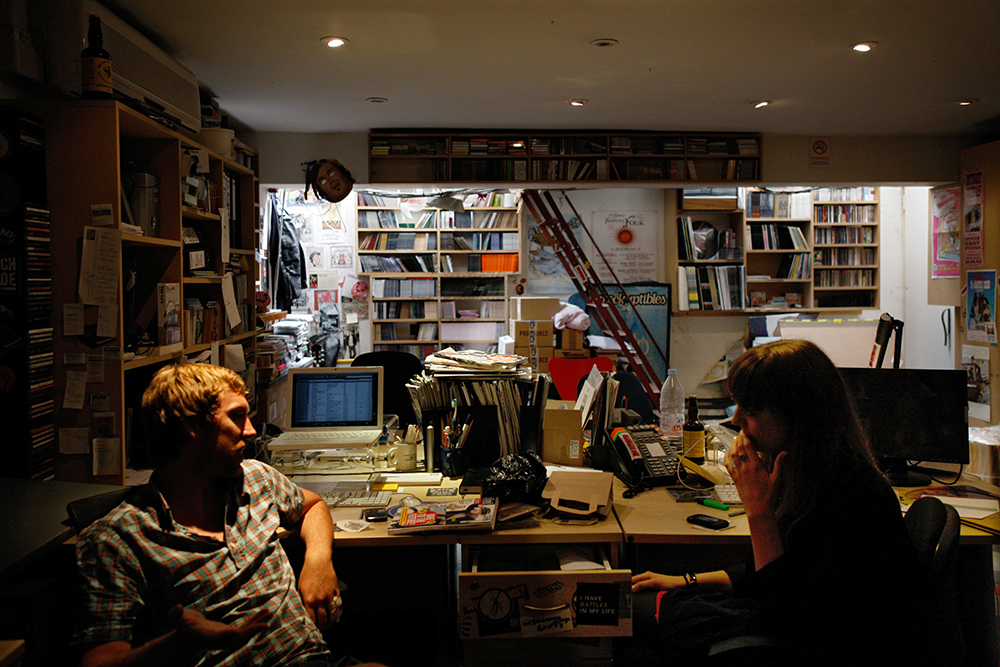 This catch-all episode of EVERYONE'S INVITED recognized 26 labels that we had not yet spotlighted.  It was a semi-organized effort, and not without some surprises. A lot of fun was had, and the label-centered segments of 2017 ended on a good note.  But as we hit the final stretch of the year, more ambitious projects await!  Stay tuned for info any which way you can: Westcott Radio, 93.7 FM and 103.3 FM every Sunday night from 7-9pm EST!
Yo La Tengo – Autumn Sweater
Wandering Lucy – Home, Home, Home
Beck – Dear Life
Weird Al Yankovic – Fun Zone
They Might Be Giants – Destination Moon
Dr. Frank – Thinking Of You
The Sidewalks – Rhythm Kids
Ghost Wolves – Strychnine In My Lemonade
Therapy? – Nowhere
_______________________________________
26 Labels Spotlighted In Alphabetical Order!
Chokebore – Bad Things (Amphetamine Reptile)
Fiendz – Baby Don't Go (Black Pumpkin)
Eggman – Purple Patches (Creation)
Lucky Punch – A Hell Of A Ride (Dead Beat)
Jonny Polonksy – Long Gone (Eggbert)
Fiery Furnaces – Police Sweater Blood Vow (Fat Possom)
New Radiant Storm King – Honor Role (Grass)
Dillinger Four – Hand Made Hard Times Handed Back (Hopeless)
Nancy – American Victim (Idiot)
Okkervil River – Pop Lie (Jagjaguar)
Low – Dinosaur Act (Kranky)
Donuts N' Glory – Mysterious Thunder (Liberation)
Butchies – More Rock, More Talk (Mr. Lady)
Gothic Archies – Walking My Gargoyle (Nonesuch)
Elf Power – Don't Let It Be (Orange Twin)
Beat Crusaders – Windom (PopKid)
Gravel Pit – Favorite (Q Division)
Boo Radleys – Naomi (Rough Trade)
Azure Ray – Sea Of Doubts (Saddle Creek)
Catherine – Funny Bunny (TVT)
I Am Kloot – 86 TVs (Ugly Man)
The Format – Pick Me Up (Vanity Label)
Bis – Action And Drama (Wiiija)
Emily's Sassy Lime – Soda Jerk (X-mas)
Marah – Freedom Park (Yep Roc)
Space Needle – Never Lonely Alone (Zero Hour)
_____________________________________
Satan's Pilgrims – El Toro
Nick Waterhouse – Katchi
Hepcat – No Worries
Monkey Bowl – Let's Eat