Everyone's Invited # 61 07/09/17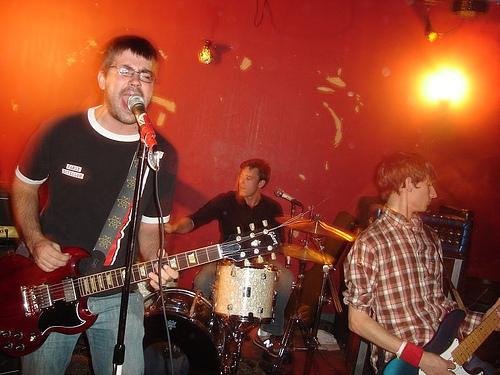 Summer is the season of yard work, and EVERYONE'S INVITED continues to dig deeper into the ground.  Unearthing gems and planting seeds is what we're all about!  This week's Label Spotlight was on the Baltimore-based Toxic Pop Records!  Get dirty with us every Sunday evening from 7-9pm at Westcott Radio.
Sunshine Fix – Age Of The Sun
Full Of Fancy – Whoa, Theadore, Whoa
Songs For Moms – All The Girls Here
Fishboy – Ex-Pitcher
Beatnik Termites – Termite Hop
Jimmy Eat World – On A Sunday
Sonic Youth – Sunday
Ride – Lateral Alice
Simpletones – TV Love
Rondelles – Can't Stop
Attention Deficit – Posh Spice
Boards Of Canada – Roygbiv
Casionauts – A Horse Is A Corpse Of Course Unless Of Course  That Horse Is The Wonderful Mr. Dead
Black Widows – My Least Favorite Martian
Stray Cats – Built For Speed
Mike Doughty – F Train
Tarnation – Is She Lonesome Now
Portastatic – My Favorite Sound
Bales Of Hey – Fly Boy's Courting Dance
Lisa Marr – Wasted Wishes
______________________________________
Indie Label Spotlight on Toxic Pop Records!
Dead Mechanical – Scoop Me Up
Double Dagger – Bored Meeting
Capitalist Kids – You've Been On My Mind
In Between – Claim
Sundials – Never Settle
The Ergs! – Blew
Advlts – Sick Leaders
Highway Cross – Run Dry
Tenement – Daylight World
Sleepwalk – Sleepwalkers
Tight Bros – Markers
Sick Sick Birds – Bullet Goes A Mile
__________________________________________
Sea Lillies – Hate The Smell
Resonars – No Black Clouds Float By
The Band From Planet X – Amazonia
Spazz – Mighty Morhpin Power Violence
West Berlin – 104
Good Shade – Monument Utopia
Maxies – Snow Girl
True Zero – I Can't Believe He Kissed Her
Treasure Fleet – Vice
So What – Yo Yo
Capitalist Kids – Claustrophobia